Searching out for an insurance company in Nigeria can be stressful to talk more about finding a good one. To lessen the stress for you, this article is brought to you for easy access to a good insurance company in Nigeria. Here, I will give you a hit of what you should know about the top five insurance companies in Nigeria.
After this article, you will be shown a list of insurance companies over Nigeria which are ranking in the top five. Before that, I will show you what insurance is all about if you don't have an idea of what it is.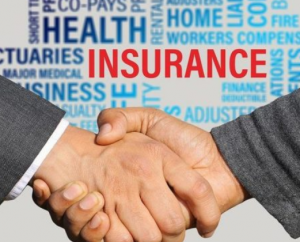 What is insurance?
Insurance is a term of the agreement put in place to help secure loss. Now, what exactly is this talking about? It is a term that protects something against loss in case anything you suspected happened and you have already taken insurance from a company before, the loss or damage will be covered without you having to run around looking for how to get money.
There are so many other kinds of insurance depending on what you would like to secure. You can also set insurance in place so that if anything happens to you, your kids or loved ones will be well taken off and will be sent to school.
However, it all depends on the terms of your agreement. This is where types of insurance should come to your mind. But in this case, we are just going to be talking about the top five insurance companies in Nigeria.
List of Top Five Insurance Companies in Nigeria
Below is a list of the top five insurance companies in Nigeria and some little details about them and their services. In case you want to know more about any of those companies, it is now easier for you to locate and find. Google for more information if you want to know more on any of the insurance companies as listed below.
AXA Mansard Insurance PLC
This insurance company is rated as one of the best insurance companies in Nigeria. Some of the products they offer include Auto insurance, equity income fund, easy-care plan and lots more. The official URL to visit this platform website is www.axamansard.com.
AIICO Insurance Plc
ALLCO is an abbreviation for the name American international insurance company. This company has been around since 1963. In case you want to know more about this company, the official website for this platform is www.aiicoplc.com.
Leadway Assurance Company
This company is among the top-ranking insurance companies in Nigeria and it was founded in 1970. However, you might have heard that before but I guess what you did not know was that the company started operation in 1971.
The company offers cool kind of products such as general insurance, life and health insurance, property insurance and so many others more. The official website of this platform is www.leadway.com for more details about the site.
Mutual Benefits Assurance
The Mutual Benefits Assurance is an insurance company which has a record of starting operation in 1995 on the 18th of April. The company offers a wide range of insurance products ranging from life insurance to fire, travel insurance and lots more. The official website for this platform is www.mbaplc.com.
Cornerstone Insurance Plc
The cornerstone insurance company is a company that has indeed received many awards based on different levels of professionalism. The company offers products like life insurance, travel insurance, burglary insurance, fire insurance and so much more. The official website is www.cornrstone.com.