Can you transfer money from the USA to Nigeria Bank account? This is simple as though people don't think so. There are several methods through which money transfer from the USA to Nigeria can be made. What and what is involved? It means that you can actually make transfer aside using the MoneyGram platform and also the Western Union. So are you ready to see the new services or sites to use?  Don't forget to note them!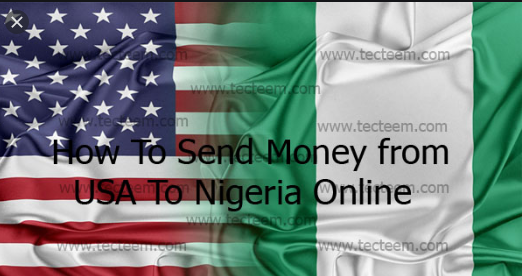 In as much that Western Union and MoneyGram are popular companies for sending money, there are still other companies as well which we are about to talk about. This is because technology is moving to the epic and one should as well grow with the upcoming sites.
 How to Transfer Money from the USA to Nigeria Bank Account
Via an online money transfer company, if you can rightly take advantage of their transfer service then you are assured of a successful transfer over Nigeria bank from the USA. Not just making use of online money Transfer Company, are you with the best that can offer services at speed. However, take a look at the below companies that can be used;
Pingexpress
Transfast
Transferwise
Ping Express
Do you wish to send money to a relative that is over in Nigeria? Ping Express is an alternative to use aside from the Western Union and MoneyGram. However, it is easy, fast, secured and less expensive means to use. It has a lot of beneficial features for transfers to Nigeria. Let take a quick look at the features.
Fast and easy: with your phone or laptop, you can send money where ever you are with just a few steps.
Less expensive: Ping Express offers customers the lowest fees and best exchange rates, and all this is done without any middlemen involved.
Secure: in as much as it is an electronic transfer which means there is no cash is involved, it is secure.
With this medium, cash is made instantly made available with the use of debit cards.
Steps to transfer money with Ping Express
With the mobile app, you can make quick transfer anytime.
Choose the type of service that you want.
Choose the destination of the money. E.g. Nigeria and then enter the details of the beneficiary such as the account number.
Select to pay with a Debit card or ACH and along with your details. Afterward, submit the transaction.
With these few steps, you have made your transfer to the beneficiary.
Transferwise
This is yet another authorized Electronic Money institution independently regulated by the financial crimes enforcement network. Therefore, they are compiled by law to keep your money safe by storing it in a low-risk institution. It offers low-cost transfers at moderate speed.
You ought to create a free account to be able to make an online money transfer to Nigeria. You either do this with a website or mobile app.  You set up a bio of yourself and first transfer. And the person you are sending the money to. Then you can pay for the transfer.
Steps to make the transfer with Transferwise
Enter the amount and the destination of the money.
Make a local payment to Transferwise via wire, ACH or Debit or Credit card.
That is the end. Now the company converts your money at the interbank rate. (No charge is involved).
Transfast
Transfast – is a global cross border payments network provider, having over 800 employees. You can make use of this service in over 125 countries across the following continent; Asia, Europe, Africa, Americans, and Australia.  You get to enjoy the below;
No fees when sending money to Nigeria, India, and the Philippines.
Super rates and low fees with each transfer
It is convenient.
Available anywhere and anytime.
It offers peace of mind.
There are many benefits of using Transfast to make your money transfers from the USA to Nigeria. You can make your transfers with the following simple steps;
Start by selecting the amount of money and the destination it is to go.
Fill in the beneficiary or recipient and then payout info.
Then enter your bank, debit or credit card payment info.
Review and send your transaction.