POLL ON INSTAGRAM are a great way to get your audience or followers to engage you on Instagram. The obvious ways to make interactions on the Instagram platform are comments, likes, direct messaging, and stories being shared amongst users. Making Instagram polls is also an effective way to get followers to engage. It is also a potentially fun way to interact.
Polls properly handled can give you information on the type of content your followers want to see more and the same with the kind of live videos and stories they are eager to engage.
Polls can be created in one of your stories or in a direct message and it can be only be created on the Instagram app.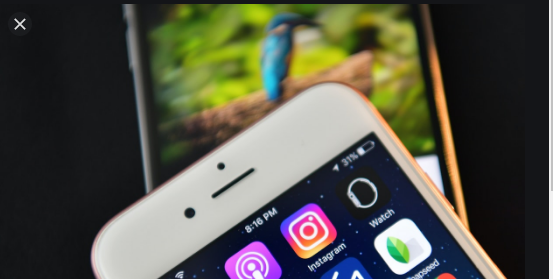 MAKING A POLL ON INSTAGRAM STORIES
Instagram stories are short videos or photos that a person can use to share what he is doing at the moment with his followers. Making a poll on Instagram entails:
Firstly, Open the Instagram app on your iOS or Android device and sign in to your account or switch to the account you use
Secondly, Tap your Story profile picture bubble at the top of the home feed or swipe right on the screen from the home feed to access the story camera tab
Thirdly, Record a video, or take a photo to create your story. Use stickers, filters, and other editing effects to customize your story exactly the way you want
From the story preview tab, tap the sticker button at the top of the screen
Tap the Poll sticker
Lastly, Type a question you want to ask your audience or followers in the Ask a question field.
Poll's default answers are a yes or no type. Questions that involve customizing two different answers (like today/tomorrow, on/off, black/white) and others can also be asked.
Tap the YES button to customize your two poll answers
Tap Done
Tap your Story in the bottom left of the screen to post it to your stories. You can tap Close Friends to share it only with those chosen as closest friends.
HOW TO MAKE A POLL IN INSTAGRAM DIRECT MESSAGES
Tap the messages button in the top right corner of the home feed
Secondly, Tap the Plus sign in the top right corner to start a new message. Or tap an existing message to continue a conversation
Thirdly, Tap the blue camera in the message field
Take a photo or record a video. You can customize your photo or video using filters or stickers
Tap the Poll Sticker
Type a question you want to ask your audience
Tap Done
Tap VIEW ONCE if you do not want the direct messages to be replayed by default and tap KEEP IN CHAT if you want to keep the message on the chat indefinitely
Lastly, Tap the friend of friends profile bubble to send to friends or tap send to others and select people from the list to send it to them.
Social Media: Facebook, Twitter, Wikipedia, LinkedIn, Pinterest