Are you looking out for the types of life insurance policies to go for, this article will be your perfect guide. Life insurance is geared at replacing your income for your family at the event of your death. Life insurance is one of the most important aspects of your family's long-term financial plan.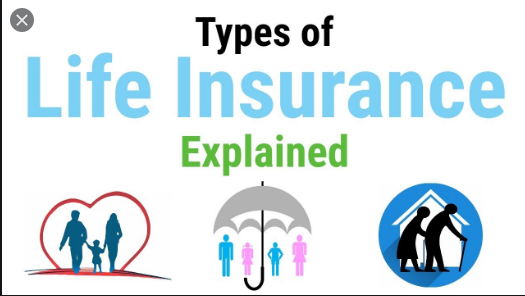 Since there are so many Life insurance options out there in the market today, it goes to say that it might be a little confusing deciding on the particular plan you should opt for. Thus we have hand-picked some Life Insurance options which you can choose from.
Some argue that there are two types of life insurance, but in the course of this article, we will expose you to all the Types of Life Insurance Policies and plans.
Types of Life Insurance Policies 
Whole Life Insurance
Whole Life insurance policy locks in the premium amount of purchase for as long as you want the policy.
How it works
When you pay your premium to the insurance company each month, a portion of that premium is put into the cash value and matures over the whole life policy.
What this means, is that the longer you own the policy, the more cash value it appreciates too.
Note, that the whole life insurance can be a lot more expensive than term life insurance, because it pays your beneficiaries in the event of your death and grows cash value, making you pay more for less insurance.
Also, whole life policies do not gain as much cash value as that extra amount you are paying would, if you were to invest in a good mutual fund.
Permanent Life Insurance
The permanent life insurance is quite a complicated insurance to understand. This is because permanent life insurance is trying to offer the benefits of life insurance – paying your beneficiaries when you die and trying to be an investment account simultaneously.
Permanent life insurance policy includes what is known as "cash value".  Cash Value can be said to be a savings account where you are depositing money into every month. It acts as a pool of money you own and can access or borrow against. Note, that the longer you have the policy, the more cash value the policy has.
Permanent life insurance does not expire, it continues until you die or quit paying your premium.
Permanent life insurance policies may include whole life, universal life, or variable universal life.
Term Life Insurance
This is the simplest and most times the most affordable type of life insurance out there. Term life only pays the people you choose lie your spouse, children, or other beneficiaries, a fixed amount of money if you die.
But note that this insurance policy may not be worth a thing unless you die during the course of the term.
Simply put, term life insurance is a way for you to proactively take care of your loved ones even when you are no more.
When you buy term life insurance policy, you are paying the insurance company to assume the financial risk of your death during the period (or term) of your policy. Typical terms include 10, 15, 20, or 30 years.
Thus if you purchase a 15-year term life policy with $500,000 in coverage, it means you will be making a monthly payment for 15 years. In the event of your death during that 15 years, the insurance company writes your family a check for $500,000, also called Death Benefit.
Variable Universal Life Insurance
Variable Universal life insurance enables you to decide how you want to invest your cash value. It presents you with a lot of investment options for your cash value and allows you to decide how risky you are with those investments. This is another great option in the list of types of life insurance plans.
Note that, variable universal offers no guarantees about how much the cash value of those policies will be because you are in control of where your money is invested, you bear the risk of your investments and not the company.
Universal Life Insurance
Universal life insurance offers a death benefit and cash value and also adjustable premiums. This implies you might be able to access some of the cash value to adjust your yearly payment.
After careful analyses of the various insurance policies, it goes to say that at the end of the day, that you may be better off getting a term life policy and investing in a mutual fund for a better return.
Be it as it may, it is your choice to make because it is your money, but we will advise that that choice be the term life insurance policy which is straightforward, inexpensive and designed to do just one thing over the long term.