To avoid spam, it is very necessary one uses a disposable email address service. By giving websites and new contacts a disposable email address instead of the real one, you can selectively disable the disposable address as soon as you get spam on it while continuing to use all your other aliases.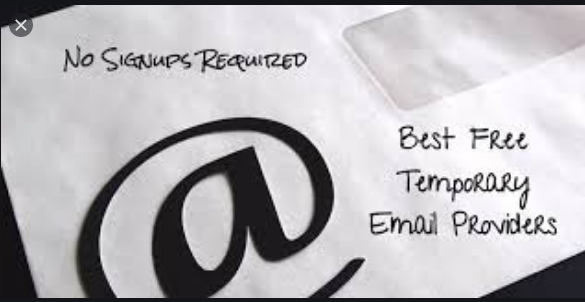 Life is more "fun" and less spam using a disposable email address. There are different disposable email providers, the top six are:
TOP SIX DISPOSABLE EMAIL ADDRESS
Spamgourmet
A person can try the feature-rich and flexible spamguomet for protection. Firstly, you set up an account and list the email address you want to protect. Then you choose spamgoumet addresses that forward to your protected email address.
It is safer to give out one's spamguomet address because you will receive all messages and reply to your protected email address.
Pros:
Brief learning curve
Advanced mode for senders and watchwords
Email limit specified
Cons:
Some merchants won't accept orders from a spamguomet address
List only the last three messages for an email
Account registration required
GishPuppy
Gishpuppy is simple and user-friendly. The free service offers disposable email addresses that automatically forward messages to your private email account. Anytime spam occurs in a GishPuppy email, it is advisable to trash the GishPuppy email and get a new one.
Pros:
Different email address each time you register
Delivers messages to your real email address
Set aliases to expire automatically
Cons:
It doesn't protect your real address in replies
"Gish it" link must be dragged to your browser
It doesn't support custom domains
E4Ward
This is a very useful disposable email service that makes it possible to prevent spam to your real email address with easily erasable aliases.
In using this service, you create a difficult public email address called an alias for each of your contacts. Each alias forwards to your real email address. If one of the aliases starts delivering spam, you delete it and assign a new alias to the account.
E4ward uses the domain username.e4ward.com, but you can use your domain name if you want.
Pros:
E4ward identify spammers by using a different alias  for each contact
It uses your domain name
Allows the use of multiple addresses
Cons:
Adding a personal domain is confusing
The signing up process is slow
Allows only one alias for a free version
Spamex
Spamex provides a solid, useful, and feature-complete disposable email address service. With spamex, one can provide a working email address to anyone and not worry about whether they will sell your protected email address to others. Spamex works well with mobile devices as well as on most operating systems.
Pros:
It provides a 30-day trial
It works on most platforms
Can include up to 500 addresses
Cons:
It allows for limited support
Small size limit; making additional attachments difficult
It charges an annual fee after the trial
Mailinator
Mailinator allows you to use any email address. There is no connection to your real email address, so you won't get spam. Mailinator grants a person millions of inboxes
Pros:
It has no connection to the email address
It allows for an unlimited number of email addresses
No registration necessary
Cons:
Mailinator email is public
It is not secured
The emails are temporary, thus emails disappear after a few hours
Jetable.org
At Jetable, disposable email addresses with a designated life span are created. When giving out a one-time email address, jetable.org is very useful.
Pros:
It is best when you need an email address just once
A life span of one hour to one month
No connection to the real email address
Cons:
It can 't be used for newsletters
It can't be used over a long period
It can't be disabled manually at the website