Alternatives for Whatsapp – Aside Whatsapp, there are other alternatives you can use in place of Whatsapp, though Whatsapp is one of the biggest and popular texting and video call media/platform in the world at large.  Eventually, there are over 1 billion users on Whatsapp. Formally Facebook has never lacked behind, so then, not now that it has acquired Whatsapp.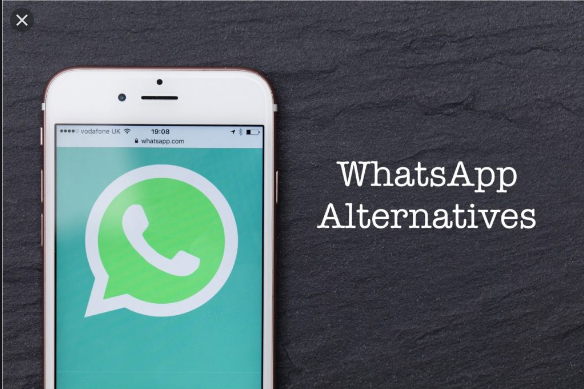 Moreover, Whatsapp is a free based site that offers a secure base system by running end-to-end encryption to maintain user's data privacy. Though all these things are a good quality sign, there are other alternatives to use in place of Whatsapp. You may have come across them but your intensions towards them won't be the same as now that you are about to know them more.
Alternatives for Whatsapp
Here we are with the alternatives of Whatsapp. What Whatsapp allows you to do such as voice note, images, video files and lots are still what you are about to experience in these other platforms, though they may tally. We look into the best of alternatives to Whatsapp.
Distinguished Whatsapp Alternatives are as follows …..
WeChat
WeChat is a popular and favorite chatting app used in China. it works perfectly well as Whatsapp does as it can send and receive messages, share files and location, connect to friends via video and audio calls, etc. it just takes similar sign up procedures with Whatsapp. The important variable needed is your phone number and verification code. Now to fetch more friends, you can connect to your email or Facebook to connect friends from there. Get the app for your Smartphone.
Viber
Viber is an Online Chatting platform as well. It sync's your contacts to identify users just as Whatsapp Messenger does. Now register your account with a valid phone number to get your verification code. The feature that exists includes; sending and receiving messages, sharing videos and images and lots of funny stickers to help spice up your thought.
Skype
This designed mainly for Video calling though you can send messages, images, and files, make video and voice calls. Skype is compatible with desktop and as well as Smartphones. Be aware of spammers.
Google Hangout
This can typically replace Whatsapp alternatively. You connect to friends around and within your Gmail account. Hangout app for Smartphones is quite different, although you can equally be used within Gmail. Google Hangout strictly made for those available on Gmail. Users use to create group chats, send and search for messages. It also features voice and video messaging.
Threema
This is another chat up app available for Smartphones, having a similar interface with Whatsapp. Three allows users to send messages, images, even using GPS locations in a chat. Get ready to sync your contacts for easier friend hunt.
Telegram
Telegram is gradually dominating as it has a similar interface with Whatsapp. It supports end-to-end encryption for all communication. Best clip videos can be sent in a chat with over 100,000 users. Although this service is cloud-based and can be accessed on other devices. It is as well compatible with Android and iOS phones and free to get the app.