Whatsapp is the best platform to do a video call with your friends. Come to think of it, you can now that you can make a group video call. Isn't that amazing!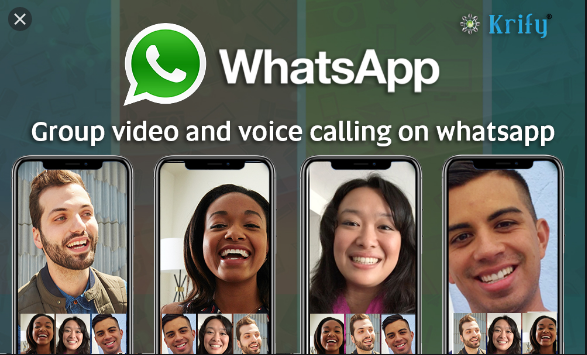 Whatsapp is a platform that supports audio and video calls as it can allow individuals to keep in touch with their friends at instant messages and calls. You can switch the camera from front to otherwise, mute and un-mute, or put on hold or hang up. The basic need for this article is to guide you over a group video call on Whatsapp. Though many may be use-to doing this, it is rare to some other persons.
Over to how to make Whatsapp group video calls;
Simple Guide to Making a video call on Whatsapp
Launch your Whatsapp app
Open a contact chat page.
At the top right of the chat page, click on the camera icon as it will ask if you want to start the video call.
Then click on call to resume the process.
Now the call will automatically commence and the recipient's phone will ring over there.
How to make Whatsapp group video call
Launch the Whatsapp app
Pick a contact on your phone; initiate the first steps of the above guide.
After that, you can simply add more people by clicking the "add participant" button at the top right of your screen.
Continue the process until you are satisfied with the number of persons you wish to engage in a video call with.
The add button will be available immediately the receiver answers the call.
                           OR
How to start Whatsapp group video call at once
To do this,
Click the calls tab at the top of the home screen of Whatsapp.
Locate the call tab at the button right of the screen.
Click on "New group call".
Select the contacts that you want to add to the call
Click on the video call icon and the call begins.
                           OR
Make a Group Video call from a Whatsapp Group
Enter any Whatsapp group that you are into.
Click on call icon at the top of the screen
Select the Whatsapp group members you want to add to the call.
Now click on the video call icon as it starts video call.
Tips:
Whatsapp group video call has a call limit of the participant to be four. Most people now prefer to use Snapchat as it allows them to at least make a video call of about 32 people and as well do video chat of 16 people.
Another good thing to note is that you should ensure there is a strong internet connection while initiating video calls.