How To Post Jobs On LinkedIn For Free
If you want to know how to post jobs on LinkedIn for free, then read on as we bring useful tips on what to do.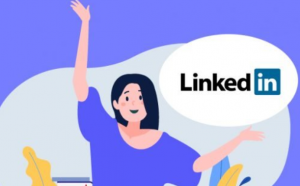 LinkedIn
LinkedIn stands as one of the most effective sites for recruiting business and stands as the largest social network built for professional networking. LinkedIn is used by more than 525 million business users thus the access to quality and varied candidature is more.
Cost of Posting Jobs on LinkedIn
LinkedIn is a directory of professionals organized by industry, company, location, designation as well as a number of other categories. On LinkedIn, it is easier to reach out and connect with passive candidates.
Posting jobs on LinkedIn might be an expensive deal as job adverts are charged on the basis of location. The cost is estimated on the number of clicks generated on the job advert. Thus, if your posting has possibilities of attracting more clicks, the algorithms will instantly stretch your daily budget by 30%.
Categories
LinkedIn charges on the pay-per-click basis. A number of clicks generated on the job advert.
$600 – Monthly
$480 – Monthly
$285 –Monthly
Note, that posting jobs on LinkedIn does not have to be an expensive affair, and there are ways to boycott those high costs, and still reach out to good candidates quite effectively.
How to Post Jobs on LinkedIn for Free
For a more effective result, LinkedIn, should be integrated with your applicant tracking system (ATS).  This will help you post jobs on LinkedIn and other job boards and track candidates as well as your recruiting process.
Recruiterflow
This is a limited listing partner of LinkedIn which enables LinkedIn to post their jobs to LinkedIn for free. These job postings get shown to all the candidates looking for jobs and will also be posted under the jobs section on your company's LinkedIn profile page.
Get Started
Scroll to Recruiterflow and register, and proceed to 'Settings'. Then go to 'General Settings' and key in your LinkedIn Company ID.
Posting on LinkedIn Using Recruiterflow
To post on LinkedIn using Recruiterflow, create a job, then choose LinkedIn as a channel to publish the job in the promote button of Recruiterflow. Next, edit the job with additional details such as industry, field, experience needed, etc.
Enter all the needed skills required as well as the expiry of the job post. Finally, choose the LinkedIn icon and save the job on the board. Within 48 hours, your job will be posted on LinkedIn and all applicants will be navigated to Recruiterflow.
Difference Between Limited Posting and PPC Posting of LinkedIn
While limited posting is shown only to users who are looking for a job or those who visit your company page, PPC jobs, on the other hand, are shown to another targeted user base who might be passive candidates and may not be actively searching for a new job.
Use LinkedIn's Article Feature
This is an old trick that recruiters mastered at the time when LinkedIn was pushing its own content publication feature. If an article was written, it would push notification to everyone in your network. In the article, you could write a little bit about the opportunity and invite applicants.
Sharing your Job Opening URL on your Company and Employee's Personal Feed
Careers page job URL, can be shared with your company page on LinkedIn. You can also share your careers page job URL on your employee's personal feed so that anybody who's interested in their network, can reach out.
The only downside here is that it is not a real job posting and thus won't be in the search results of someone actually searching for a job.