Outdoor advertising is any form of marketing done outdoors to attract people's attention. It includes the usage of billboards and other forms of other advertising formats in order to communicate with people while they are outside their homes.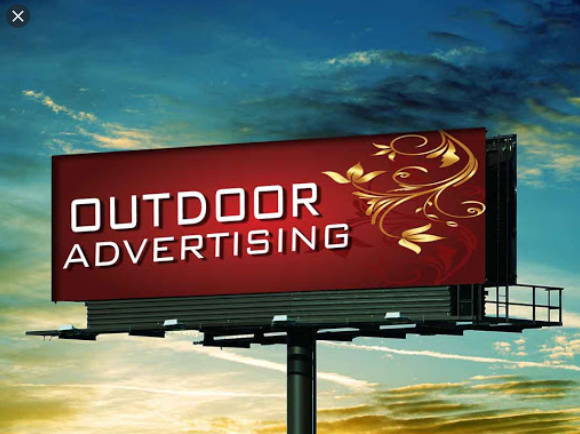 Importance of Outdoor Advertising
Outdoor advertising is very important because it is accessible, measurable, and very effective and is also less intrusive than many other forms of advertising.
Many people spend their time outside their homes and engage in activities like work, leisure, and sports for the most part of the day. Thus outdoor advertising enables advertisers to find potential customers when they are occupied outside their homes and catch their attention when they are most receptive to advertising.
Forms of Outdoor Advertising
Just about anything can become a channel for outdoor advertisements, but according to the Outdoor Advertising Association of America these are listed as the top categories of outdoor advertising:
Billboards:Billboard categories include traditional, bulletin billboards, digital billboards, mobile billboards, etc. Some questions were raised as to how much is billboard advertising. We will bring in those details with time.
Transit:Transit advertising channels includes, bus, train, subway, cab, and other forms of vehicle-focused advertising.
Street Furniture:These are advertisements on bus shelters, kiosks, benches, parking garages, bathroom and so much more.
Cinema Advertising:These are commercials before films begin and other ads around seen around the movie theater.
Other:These are advertisements that do not fit into the other categories, like ambient or guerilla campaigns.
Digital and Outdoor Advertising
Today the digital media has added a new dimension to outdoor advertising and incorporating social media elements into a campaign gives it new life online and extends its reach far beyond the initial audience.
Digital advertising might also include:
Pinging people via Bluetooth devices.
Offering QR codes for instant connections to client's websites.
Giving passers-by access to play interactive games with your billboard.
Digital is now the"In Thing" and is rapidly growing faster than any other part of outdoor advertising which is why more and more people are tilting towards it on a daily basis.
Benefits of Outdoor Advertising
Outdoor advertising is an engaging medium, unlike most mediums used. It is really loved by customers.
Outdoor advertising has been termed as a team player in the marketing mix. It has been proven to work best with other mediums and has an impact and a reach of outdoor appeal which is greater and can remind the consumer of the message across other media.
It can also offer brands and companies a fresh and creative approach to reaching consumers.
Outdoor advertising impacts the path of purchase and according to research collected by the UK's Outdoor Media Centre (OMC) shows that outdoor advertising is the advertising medium most seen by shoppers in the last window of influence before shopping.
Outdoor advertising has a high reach with a mass audience which makes it a great marketing platform for brands or businesses that are trying to reach a broader audience. This advertising medium is public and has access to consumers which can sometimes be difficult to reach.
Outdoor advertising does not need to be invited in because it is already part of the environment, and cannot be turned off like a television or radio. Viewers have no control over whether or not they want to see it.
Outdoor ads can survive alone, which means it does not have to compete with other ads like other mediums. Since these ads are most times big in size, it makes itself very visible at both close and large distances. Also, they tend to be creative and expressive which makes them attract more attention to ftom consumers.