Hulu Reviews: Hulu stands as one of the most popular streaming services out there, owing to its extensive library and numerous original content. Hulu is decked with numerous benefits some of which are: robust TV library, compelling original shows, as well as low base price, etc.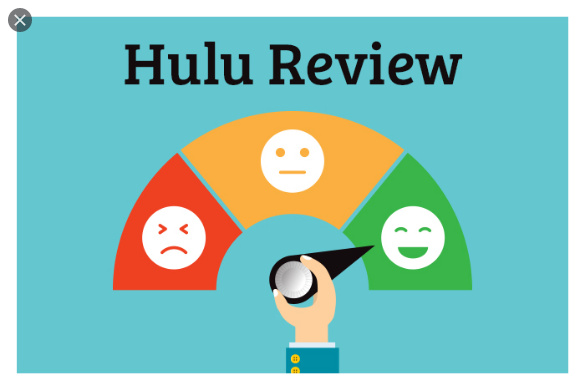 As one of the best TV streaming services for live or on-demand television in the US, Hulu has become a favorite with most users coupled with it's cheaper plans with straightforward online shows, it's various add-ons for over 50 live channels or other services.
Over the years, Hulu has evolved it's streaming services, wrapping what was previously known as Hulu Plus into its main website for an overall simpler interface.
How Much Does Hulu Cost?
Even though Hulu was known for offering a free version of its library of content, this is no longer the case, the platform has transitioned into an entire subscription model. This happened in 2016 and eliminates the free, ad-supported service. Howbeit, in a recent partnership with Yahoo, the service has moved some of its free content to Yahoo View. The website will make available the current episodes of select series, as well as add new episodes eight days after they air.
Hulu streaming service is currently divided into a subscription, ad-supported tier for $6 per month (following a price drop of $2 per month) and an ad-free tier for $12 per month. Hulu + Live TV is given at $55 per month, upwards of a debut price of $45, which includes the ad-supported streaming option, 50 hours of cloud DVR, as well as the ability to watch on two screens concurrently.
Add-Ons  
Hulu subscribers, are at liberty to add monthly subscriptions like HBO ($15), Cinemax ($10), or Showtime ($9) to top their existing Hulu subscription.
Hulu + Live TV comes with a service of 50 hours of online cloud storage, thus users can purchase 200 hours of online DVR storage space for $15 per month.
The service is accompanied by a limit of two screens, which can be used to watch the service at one time, although it can be upgraded to unlimited screens at home or three on the go for another $15. Luckily, if you would rather have both of these upgrades, Hulu takes $10 off the price, enabling you to bundle both for $20 per month on top of your subscription.
Signing Up for Hulu
Signing up for Hulu is very easy on a smartphone or computer. All you have to do is, visit hulu.com/welcome, and go through with on-screen prompts. You can as well, link your Hulu account with your Apple or Android account to make payments simpler. In case you are using a mobile or TV app, Hulu has a simple sign up and activation methods built-in.
Hulu does not need any contracts or long-term commitments. Users can try the service's seven-day free trial and cancel afterward without fees (even though you do have to put in your credit card information when you sign up). If you want to cancel your subscription, you can easily do so online or through customer service. If you later decide to pick it back up again, you are still free to access your account information.
How to Access Hulu
The Hulu service is accessible on a wide number of devices and platforms like the web, as through apps on iOS, Android, and Amazon phones/tablets. It is also available through Roku boxes like the Roku Streaming Stick, and Roku Ultra, Apple TV, Chromecast, Tivo boxes, and smart TVs from makers like Samsung, Sony, and Vizio.
It is also available on consoles like PlayStation 4, Xbox One, and Nintendo Switch to the PlayStation 3, Xbox 360  and Nintendo Wii U and Wii. It easily accessible through your computer, smartphone, tablet, or set-top box.