The Instagram Story questions sticker offers a convenient way for users to connect with their audience,  by allowing the audience to share their tastes and thoughts. This is available to all Instagram users. Asking questions with the questions stickers on Instagram entails: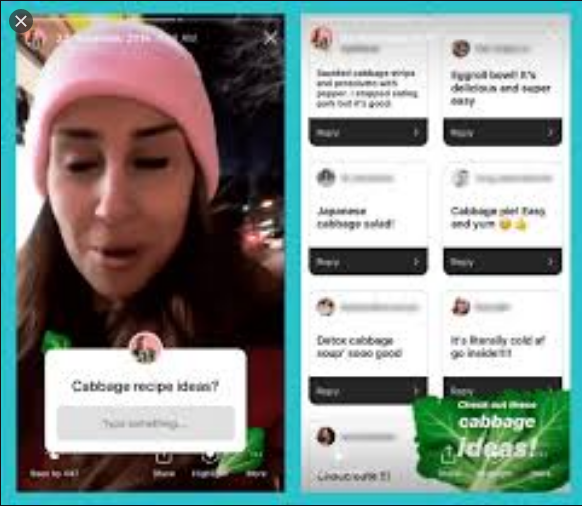 Secondly, Open the Instagram Stories feature by tapping the camera icon in the upper-left corner
Thirdly, Record a video or take a photo
Tap the Sticker's icon
Tap Questions. This is the Instagram questions sticker
Also, Tap Ask me a question and type your question
In addition, Tap the color wheel at the top of the screen to change the color of your question sticker
Then Tap Done
Move and resize the question sticker using two fingers
Add gifts, stickers, or music to your story as you want to
Finally, Tap your story to publish it on your Instagram Story
Requesting Music Using the Instagram Questions Sticker
Though the primary purpose of the Instagram questions sticker is to ask and answer questions, it can also be used to prompt your followers to send you music. This can be done thus:
Create a new Instagram Story, adding the question sticker to it
Tap the music icon under the question sticker
Tap What song should I listen to? Type a prompt to get your followers to send you music
Tap the color wheel to change the color of your sticker, then tap Done
Resize the sticker to get it the way you want
Add any additional stickers, text, or gifts as you want
Tap your story in the lower-right corner to publish
The link may read "Your Stories" instead of "Your Story" if your Instagram account is connected to your Facebook account. The story will also be published on Facebook.
Answering Instagram Story Questions
To answer or respond to an Instagram Story question sticker, tap the sticker while viewing the story, type your question, and tap send. This is very simple and only takes a few seconds.
To respond to a question sticker that is asking for music recommendations, tap the sticker within the Instagram story, search for your song to be certain you have it, tap the play icon, tap the song name and tap Send.
Viewing Responses to an Instagram Questions Sticker
Responses to question stickers are viewed by watching the relevant Instagram story, then swiping up the screen. Each response can then be shared in a new Instagram story by tapping on it or you can delete it if you so desired.
When sharing a question sticker's response, the user's username and photo will be hidden so there is no need to worry about them losing their privacy.
Social Media: Facebook, Twitter, Wikipedia, LinkedIn, Pinterest