How To Find Something Good To Watch On Apple TV
Finding something good to watch on Apple TV can be confusing because let's admit it, the list is endless. But here are three apps you cannot go wrong with. Finding movies is fast and you will never run out of things to watch.
1) Celluloid 
Celluloid helps you find movies you want to see. It provides you with access to trailers for those movies you may already have access to through any of the TV services you subscribe to on your Apple TV.
You simply pick a genre and the app will stream movie trailers for you non-stop until one catches your imagination (you can pause, rewind and flick forward manually if you wish.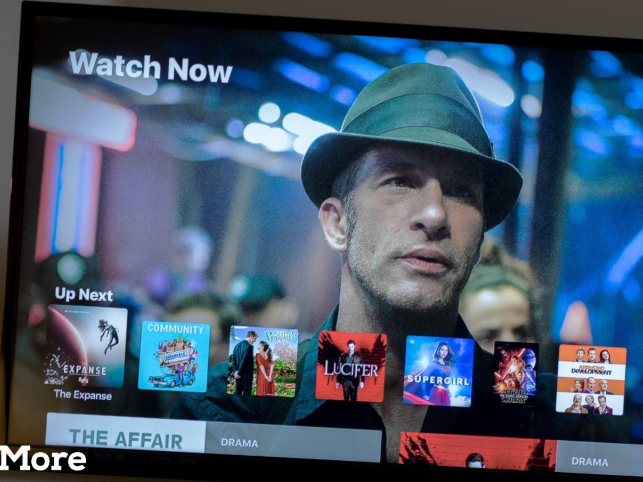 It will work with Netflix, Hulu, HBO GO, iTunes, and other streaming services. The app gathers information about what you watch in order to recommend new titles for you, and lets you select your film from whichever services make it available to you.
It's an intelligent service that manages to surface some good recommendations, but it is limited in the sense that it sometimes fails to distinguish the availability of titles outside of US services when dealing with non-Apple services.
2) Gyde: best programs to Watch On Apple TV
Gyde is one of the best programs to Watch On Apple TV. Developed in Australia, Gyde is another interesting app that tries to put together an integrated front end on top of the services you already subscribe to.  The Apple TV app works with another app on your iPhone.
You use this to select movies you think might be interesting which you then add to your Watch List. The app will also track films you've already seen.
Once you've added movies to this list you'll be provided with an automatic notification once the film is made available on one or more of your streaming services (or iTunes).
The app will also recommend new titles by mood or genre. Glyde is built for sharing, so when a family of iPhone users each with their own Watch lists get together the results you are provided with will be an amalgamation of all their preferences.
3) Stories
Stories have a very appealing user interface that is quite simple to navigate through. The app is compatible with an iOS iPhone/iPad app and lets you assemble titles into a Watchlist, from which you can monitor if a film you've said you want to watch has become available through your chosen streaming service.
Stories assemble all the movies from all available sources into a series of useful categories, including newly added titles, most popular and trending titles.
More interestingly, the app also provides some more esoteric lists such as "Dystopian Weirdness", or "Visual Masterpieces", which helps you find more interesting material to watch.
The problem of inconsistent availability prevails here too, not every title is available in every territory. All the same, the app has a lot to offer for fun.