What is behind the success of your small business? How do you wish to start?  There are over 28 million small businesses in the United States. According to the small business administration, they review that small businesses in the US have made about 99.7 percent of all our business.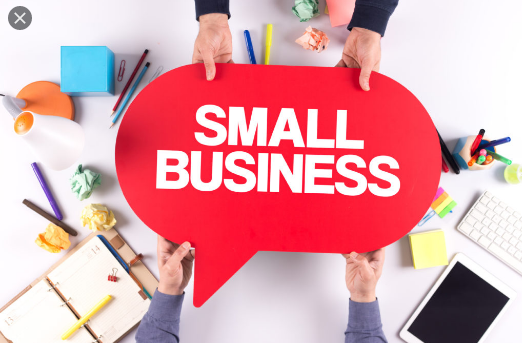 There are reasons why you should look forward to these steps to build your small business. Here are some of what we figured out; you would like to have a unique business idea, desire to have a career that has the flexibility to grow with you, investing in yourself, and to make financial independence. But how can you make this happen?
In as much as not every small business is positioned for success, you can mingle your business to attaining a greater height of success. Thus, you must be in for a real challenge if you must plunge in for a successful small business.  This will successfully work out by making sure you take the necessary steps when starting your business.
Check out for the 10 steps How to Start A Small Business successfully.
Phase 1: Do Your Research
This is where the base of the business is laid upon. Before now, you must have had a business idea that you want to establish. Here are some questions you could throw to your table; does your idea have the ability to succeed? Now, the test runs the business idea over the validation process before you dive further.  You must identify the problem your business could solve, offer what market wants. Identify what a need you can fulfill via research, trial and error stage, etc.  If can be able to figure out and answer the following questions, then you have passed stage 1. Here are the questions.
 Is there a need for your anticipated products/services?
Who needs it?
Are there other companies offering similar products/services now?
What is the competition like?
How will your business fit into the market?
Phase 2: set a Plan
Each business that must grow should have a plan for making the business idea a reality. This serves as a blueprint of what your business will look like from the start-up through the establishment and eventually business growth.
They are different types of business plans for different types of businesses. One may intend to seek financial support from an investor or financial institution which is necessarily part of the traditional business plan. For you to have such a business plan that investors and banks have an interest in when validating your idea for support, it must be thorough.
But if your business plan does not require financial support, a simple business plan should be on a simple one-page and must state what you hope to achieve and you plan to get it.
Phase 3: plan your finances
Setting up a small business should not demand a lot of money rather it will need more of an initial investment that can settle expenses before turning a profit. Estimate your cost for start-up in a spreadsheet and what could sustain your business for at least 12 months. This will feature your equipment fees, legal fees, insurance, branding, market research, trademarking, and inventory.
Here are some strategies to fund your business
Small business loans
Small business grants
Angel investors
Crowdfunding
Phase 4: set a business structure
What level of business structure do you want to run? Is it a sole proprietorship, a partnership business, a limited liability company, or a corporation? Setting out business structure modes your business name, your liability, and how you can file your taxes.
Business structure can otherwise grow and as long as there is consistent growth in the business. Therefore, you may need to adjust your business structure if be it, depending on the complexity of your business.
Phase 5: Choose and register your business name.
This is another crucial and important aspect of the business. Make sure you think thoroughly enough before setting out for one. Checkmate if it has been a trademark or currently in use. Then register the business.
Phase 6: Get licenses and permits.
This is important as it authorizes you to develop your business brand. There are couples of small business licenses and permits that may suit your situation depending on the type of business you are starting and its location. It is part of the research you make while setting out your business idea.
Phase 7: set you accounting system
To feature an effective business, you must run a secure accounting system. This will enable you to create and manage a budget, set your rates and prices, conduct business with others, and as well document your taxes. You can hire a genius accountant to handle this for you.
Phase 8: Set up a business location
Setting up your business place is quite important as you drive your market. This will also engage you in thinking about business equipment and the overall setup. Before you stand your business location, ensure that you can drive the market in that location.
Phase 9: Get your team ready.
What aim do you want to achieve with your business? your set of the team is very crucial because of the quality of your business. There should be an excellent business administration guide to hiring your first employee to secure the small business interest.
Phase 10: promote your small business
If your business is up and doing, you equally need to promote your business to attract clients and customers. You may start by writing a unique selling proposition and making a marketing plan. There are various ways to promote your business such as advertisements on social media, email marketing, and so on.