How to calibrate iPhone: Your device might be faulty or has some technical failures; hence it's going to be less responsive. Over here, you will learn to fix your phone so as to prevent it from having apps ineffectiveness and other related problems that may emerge. On this platform, you will be learning ways to calibrate your iPhone touch screen, battery, motion sensor, and your home button.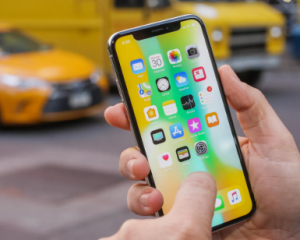 How to calibrate iPhone Touch Screen/screen brightness
Check out for the below directives. Note that there is no provision for calibrating your touch screen.
You could try and hard reset your phone. Try out this link for directories hard reset
To reset your phone settings, simply move to the phone settings. Find and click on the "General" tab and then click on the "Reset button".
To Calibrate the Screen Brightness
Whenever your iPhone sensor is having some issues that are contrary to your command, you can simply follow the provided procedures below to re-calibrate it.
Open the iPhone settings to re-calibrate
Scroll down to select the "Display Brightness" tab
Disable "auto-brightness" by swapping it to white
Swipe the brightness slider until the screen turns dark, then
Enable "auto-brightness" by changing it to green
 How to Calibrate Motion Sensor and Compass
Whenever you are having some difficulties with your iPhone motion sensor or compass, which you cannot be able to trace, quickly recalibrate them so as to avoid it from generating another fault. To achieve this you will have to enable your location service. Follow these steps below.
Launch your iPhone settings tab
Scroll down and tap on "privacy" tab
Move down and then click on "system services" tab
Slide the compass to turn on
Enable "motion calibration distance"
When you are done with turning the location services on, you can now go back to the iPhone settings homepage where you will see the "compass "widget.
    How to Calibrate iPhone Battery
Do you know that you can calibrate your iPhone when it starts giving you an incorrect battery percentage? Check this out!
Discharge the phone by making sure the battery gets drained while in use.
Allow the phone till sunset of another day to ensure the battery is completely drained.
Now you can plug in your phone till it gets to 100% charge.
Reboot the phone and perform a soft reset.
Now after you have made the reset, your phone battery should be able to give you the correct percentage.
Did that work? Thank me later!
   How to Calibrate iPhone Home button
For iPhone models that are old i.e models before iPhone 7.these models tend to be less responsive most times. If you are related to such models mentioned, then this article aimed at addressing your issues.
Launch any app of your choice from the home screen if your device.
Press-hold the power button until the power slider pops out, then hold the "home button" until the power off-page disappears.