If you need a high-paying job, but do not have a college degree, here are some 10 high-paying jobs that do not require a college degree.
These new kinds of jobs also referred to as "middle-skill jobs", are those that emphasize skills over education and work experience. They require certain hard skills but do not necessarily require a four-year college degree (or an extensive work history). Skills for these new-collar jobs through vocational training, a certificate program, an apprenticeship, or a two-year degree program.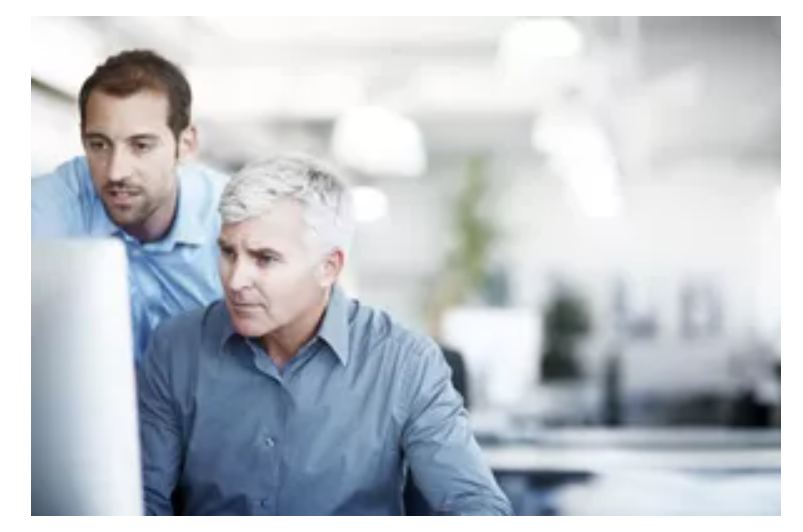 These skill-based jobs can be found in a variety of industries common in service, healthcare, information technology (IT), and manufacturing.
Hospitals, state governments, schools, manufacturers, IT companies, as well as other organizations have begun to look for employees who have the right skills, rather than the right degree. Some companies go as far as offering paid training programs for job candidates, which are similar to apprenticeships.
Here, we outline 10 of the top new-collar jobs, that do not need a four-year degree, come with good salaries, and are in high demand.
Top  10 High-paying jobs that Do Not Require a College Degree
Database Manager
Database managers are also known as database administrators. They are those who store and organize data using specialized software. Database managers ensure that data is secure and available to the people who need to access it.
They can work in almost any industry, but they can typically work for companies in computer systems design and support. Some employers scout for database managers who have strong knowledge of database languages, like Structures Query Language (SQL).
According to the Occupational Handbook, the average salary of a database manager is $90.070 (2018) per year, and the job is fast experiencing a faster than average growth rate.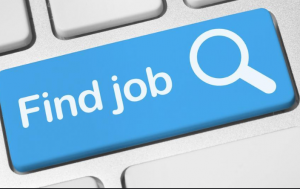 These include positions open to those with only a high school diploma as well as careers that require some postsecondary education and training.
All professions that listed a high-school diploma, some college education(without a degree conferred), postsecondary non-degree award, or no
Pharmacy Technician
Pharmacy technicians help pharmacists with dispensing medications to customers and/or health professionals. Most pharmacy technicians work in pharmacies and drug stores, while others work at hospitals or in private practices.
A four-year degree is typically not needed, because most pharmacy technicians learn through on-the-job training. Different vocational/technical schools offer programs in pharmacy technology, and some even award students with a certificate after a year or less.
The pharmacy technician job is experiencing a faster than the average growth rate, with the average salary at $32,700 (2018) per year, according to the Occupational Outlook Handbook.
Service Delivery Analyst
As a service delivery analyst, you ensure that clients get high-quality service. They are responsible for analyzing how services are being delivered and how they can be improved. A service delivery analyst typically uses software to track the quality and efficiency of the user's experience.
The requirements of service delivery analyst jobs vary by industry, and the analyst generally needs strong computer skills. This job needs experience (generally at least three years) in the industry. Also,   knowledge of the service delivery software that the company is using. This job does not necessarily require a four-year degree.
As stated by Glassdoor, the average salary for a Service Delivery Analyst is $54,733.
Computer Programmer
Computer programmers have the responsibility to create, write, and test code that enables computer programs and applications to function. They are expected to know a variety of computer languages, including Java and C++.
They can be hired to work for a computer systems design company, or they could work for software publishers or financial companies, amongst others. Since this work is done on the computer, many programmers telecommute, which allows for flexibility.
All that some computer programmers need is an associate degree or extensive experience in coding. These programmers can also become certified in specific programming languages, so these certificates can also help a job candidate get hired. Alternatively, you can get the skills you require to get hired by attending a Bootcamp.
According to the Department of Labor's Occupational Outlook Handbook (2018), the median pay for a computer programmer is $84,280.
Computer Support Specialist
A computer support specialist offers assistance to people and companies with their computer equipment and/or software. They might also be IT employees within an organization or help non-IT users with their computer problems.
They also assist people in person, over the phone, or online. Computer support specialists typically do not need a college degree, rather they need to have a knowledge of computer, communication, and people skills. They also need to take a couple of computer or IT courses or have an associate degree. Some companies will need their computer support specialist to go through a certification program.
The computer support specialist job is experiencing a faster than average growth rate. On average, a computer support specialist earns an average of $53,470 (2018) per year, according to the Occupational Outlook Handbook.
Computer Security Analyst
Also known as an Information security analyst, a computer analyst assist in protecting an organization's computer networks and systems.
Some employers may opt for an analyst with a bachelor's degree in computer science or a related field, and sometimes they need candidates with a master's degree in information systems. Howbeit, some companies are emphasizing skills in computer science, programming, and IT security over a specific degree.
The computer security analyst job is experiencing a much faster than average growth rate and an analyst earns an average of $98,350 (2018), as stated by the Occupational Outlook Handbook.
Diagnostic Medical Sonographer
The diagnostic medical sonographer known as an ultrasound technician works under the direction of a physician to produce ultrasound images for patients. Medical sonographers work in hospitals, doctor's offices, medical centers, and laboratories.
Even though some people have a bachelor's degree in sonography, there are also associate degrees and one-year certificate programs.
The diagnostic medical sonographer's job is experiencing much faster than average job growth and medical sonographers earn on average, $67,080 (2018) per year, according to the Occupational Outlook Handbook.
Tool-and-Die Maker
tool-and-die makers are a kind of machinist who sets up and operates various mechanically and machine-controlled tools, which are used in producing tools required for the manufacturing process.
Those who desire to become tool-and-die makers can learn through apprenticeship programs, vocational schools, technical colleges, or via on-the-job training. Note, that if the job involves computer-controlled machinery, a tool-and-die maker might need more IT coursework or IT experience.
tool-and-die maker positions are among the higher paying manufacturing employee positions, and the median pay on the average is $44,950 (2018) per year, according to the Occupational Outlook Handbook.
Network and Computer Systems Administrator
Network and computer systems administrators' jobs include installing and operating computer systems for companies. These administrators work in every field, ranging from IT to finance to education since almost every industry has a network and computer.
While some network and computer systems administrator jobs need a bachelor's degree, more and more job openings need only a postsecondary certificate as well as strong computer skills.
On average, network and computer systems administrators earn $82,050 (2018)per year, according to the Occupational Outlook Handbook.
Radiologic Technician
Also known as radiographers, radiologic technicians play the role of performing X-rays and other diagnostic imaging on patients. They work under physicians, taking images required by physicians as well as helping physicians evaluate images. Their work environment includes hospitals, physicians' offices, laboratories, and outpatient care centers.
Most radiologic technicians can boast of an associate degree in MRI or radiologic technology. These programs normally take 18 months to two years to complete, and there are also certificate programs that take one to two years.
The radiologic technician job is experiencing faster than average job growth. On average, radiologic technicians earn $61,240 (2018 per year, according to the Occupational Outlook Handbook.