Have you been visiting St. Vincent's Health Care Centre? Do you often have to wait for so long before seeing a doctor attend to you? Does this long waiting period annoy you? If yes, there is good news for you. With St. Vincent's Clinic, you are sure of Online Check-In For ER And Walk-In Express.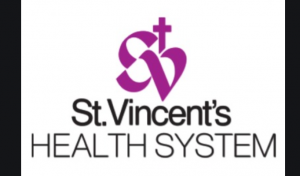 The management of the hospital has seen the plight of her patients and has taken a decisive step to ensure they reduce the wait times at their emergency rooms and walk-in express clinics. In view of this, they launched a new online check-in website.
The website is called waitathomeer.com. Now, their patients can register online and make a reservation to be seen in any of their clinics or medical centers. That is very commendable.
With this present method, individuals do not need to go and spend their whole days in the hospital waiting to see a doctor to no avail. They only go on an appointment. Even patients with emergency cases can book appointments online.
On arrival at any of the clinics, the patient will see a doctor within 15 minutes. This will keep patients happy and not waste their time. It will as well keep the hospital or clinic from being overcrowded. When a hospital is crowded, infections are likely to spread easily.  A lot of patients will suffer more infections. This method is very good.
St. Vincent's Clinic How Does The Website Work?
Go to the website, waitathomeer.com. You will see a display of all the St. Vincent medical facilities ( 3 Walk-in Express Clinics and 3 Hospitals). Choose the hospital or clinic close to you or the one you prefer to visit.
Choose from the location an open time slot showing available appointment time for patients. Choose a time that suits you from that available slots.
Supply in detail the reason why you want to see a doctor and fill the online registration form.
After completing the registration process, wait till it's time for your scheduled appointment.
On the appointed date and time, visit the hospital at the location you have chosen. You will see a doctor within 15 minutes in the hospital.
However, if you have an emergency case, call 911 immediately, do not start booking an appointment.
Once you have a device that you can access the internet with, you can book the appointment. You can use a laptop, phone or any android device.
Interestingly, after booking an appointment based on your medical condition, the hospital can give you a call immediately if they feel your condition needs urgent medical attention. In this case, you go to the hospital immediately instead of waiting for the appointed time to see the doctor.