Snap chat is a multimedia messaging app used globally. It is an amazing advertising platform and different from other social media. Snapchat allows you to engage with your audience in meaningful ways.  Snapchat has now made it easier and more affordable for brands and enterprises to advertise on its platform.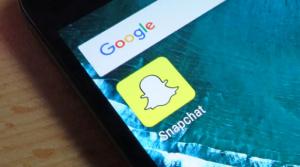 Brands are beginning to embrace snap chat because of its popularity with the youth. In future time to come, Snapchat is expected to have a greater number of youths than Facebook. Companies and SMEs that are into food, fashion, gaming, music, and tech should definitely consider advertising on Snapchat because Snapchat is a profitable space to advertise a business on and it pays in the long run. Click here to learn more about how you can create a Snapchat account.
Why You Should Advertise On Snapchat?
Most small business owners tend to run away from advertising on Snapchat probably because of the high cost. They prefer using other social media like Twitter, LinkedIn, and Facebook. In contrast, Snapchat helps to target a demographic and constantly engaging them in such a way that will bring tangible growth to the business. Youths are always constantly on their mobile phones and the best way to target them is by engaging them with what they love so much, brands that have this youth as part of their target market should consider advertising on Snapchat.
How To Advertise On Snapchat
Before considering to run an advert on Snapchat u must first create a business account on Snapchat. this account will give you access to create your required advert.
They are different ways to advertise on Snapchat some are for big companies and conglomerates because of the high price attached to them. However, they are a few other options available for small businesses like you and I and we are going to consider these few available options.
Top snap only is the best way to start advertising on Snapchat. It's the most popular type of advert on Snapchat. It displays a single piece of content (pictures, video) at the top of the user's feeds. It seems the cheapest as you can pay based on your budget or the number of users you wish to reach. One disadvantage with this type of advert is that it does not give the opportunity to include a hyperlink on the adverts hence, you cannot direct users to your page. however, you can write your address on the advert.
This type of adverts is designed to be used in a localized area for a short period of time. This is mostly used when you want to engage your client physically or for physical stores or events. Most advertisers create filters based o their locations.
Snap chat provides a free for you to run and plan your adverts using the Snapchat Ads Manager.
To use this app you need to first create an account. After this, you can now go to the Ads manager then click on get started. Create a new campaign and choose your desired audience. You have the option of choosing your audience location and demography. Then select your budget [ how much are you willing to spend on the campaign] then go ahead to create ads.
This form of advert comes as a pup when users going through the content. The target is for users to watch the advert,t even though that was not the intent.
Advertise on Snapchat
Snapchat helps to target a demographic and constantly engaging them in such a way that will bring tangible growth to the business…