FREE DATA RECOVERY SOFTWARES help you to recover files accidentally, or sometimes deliberately deleted. They help to undelete files on your computer and some other devices like iPod, iPhones, flash drives, and others.
FREE DATA RECOVERY SOFTWARES include: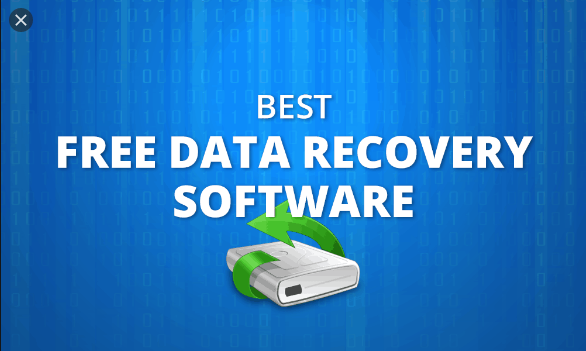 Recuva / FREE DATA RECOVERY SOFTWARES
This is generally considered the best recovery tool out there. It is very easy to use and has many advanced options features as well. It is portable with the availability of a wizard that makes walking through it easier.
Recuva can recover files from external drives, hard drives, memory cards, BD, DVD, CD discs, and iPod. It works on most Windows operating systems. However, it was last updated in 2016.
EaseUS Data Recovery Wizard
This is one amazing file recovery tool. It is quite easy to use and the user interface is structured much like Windows Explorer. The program can undelete files from optical drives, memory cards, hard drives, cameras, iOS devices, and most Windows storage devices.
It does partition recovery too such that you can back up the scan results to restore files later without having to rescan the whole drive. The program supports previewing files prior to restoration and it works on macOS and Windows.
No portable version is available however and only 2GB of data can be recovered.
Disk Drill
This is an excellent free data recovery program with a very simple design. It allows for the previewing of files before recovering them and results can be filtered by size or date.
For faster results, a quick scan can be run as against a full one, scans can be paused and resumed later. Scan results can be saved so you can easily import them again and the program works with several different file systems.
Only 500MB of data can be recovered and it does not have a portable version.
Puran File Recovery
This is a very good free data recovery program that scans any drive that Windows sees. Also, it is easy to use and has lots of advanced options. It supports running as a portable version and it identifies more files than most other tools. Then it can recover lost partitions if they have not been overwritten yet.
Puran File Recovery does not require installation and it provides two ways to view a list of deleted files. The program has not been updated since 2016. And is only free for home use. Commercial and business use comes with a fee.
Glary Update
This is a recovery program with a very good Folder view; an explorable-style view of recoverable files which explains very clearly whether a file can be recovered fully. It recovers files from hard drives. Memory cards, USB drives, and others.
The download file is small and viewing the list of deleted files is easy because the program is user-friendly. It however requires installation before it can be used and the tool has not been updated in a long time.