Do you want to create fun, animated videos yourself without paying any professional to do it for you? Try Xtranormal.
Xtranormal is a website that lets you quickly and easily make animated movies online or on your desktop. Xtranormal Animated Videos believes that "If you can type, you can make movies," it's that simple. All you need is to sign up for an account on xtranormal.com to get started. Or, you can log in using your Facebook or Twitter accounts.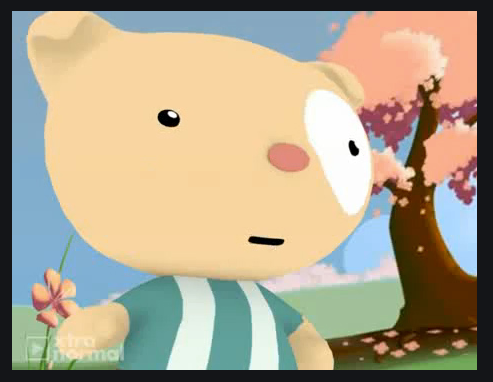 How it works:
The first step in making your movie is to select the character types you'll use in your movie. When Xtranormal launched, the only option was two cute little bears. Now there are a variety of characters, including stick figures, robots, superheroes, and many more. Each movie can have one or two actors.
Next, you select the backdrop that you want for your movie. There are a variety of backdrops available, including a green screen, and outdoor and indoor sets. Then you can select characters with customized costumes, hairstyles, and skin colors.
Thirdly, you can also choose voices for your characters based on gender and nationality. Or, you can record your own voiceover if you want something more natural sounding.
Fourthly, once you have your characters and their setting established, choose the background sounds and background music that you want to be added to your movie.
Finally, you get to write the story and animate your characters. You can type in anything that you want them to say, and then adjust the camera angles, zooms, and character motions.
Lastly, making an Xtranormal movie is really simple and intuitive, and you can easily preview and revise your work, or save it for later.
Paying for Xtranormal Animated Videos:
Though you can go on the site, create an animated movie and preview it without paying anything, Xtranormal will charge if you want to publish your movie and share it with the world. You pay a publishing charge of 100 Xtranormal points and you pay for the characters and background you select. Sets and backdrops cost between 37 and 150 Xtranormal points apiece, but once you purchase them you can use them forever in any movies you create on the site.
All new users automatically get 300 free Xtranormal points, so you can make a basic movie for free. And even when you use up those points, the costs aren't prohibitive – 1,200 more Xtranormal points only cost $10.
Note: All prices as of July 2011.