Tracy Anderson Method of Metamorphosis | Great way to get in shape
Are you among those who really need to get into shape? Have you heard of Tracy Anderson`s Metamorphosis? It is a very ideal workout program with an effective technique to enable individuals to get into shape quickly.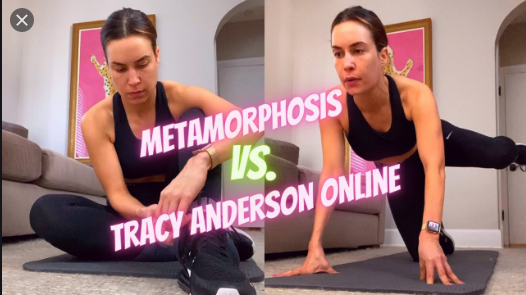 The program is customized to your body type with a focus on some exercise movements to help you shade fat. Before using metamorphosis, get to know your body type and the workout that is meant for it. This will help you achieve your desired result quickly.
By the time you finish using metamorphosis to do your workout, you will find out how fast, easy and good it is for you.
Additionally, the exercise programs are meant to trim some areas of your body that you so desire. But those areas that you do not want it to shape will remain so. The Metamorphosis exercise is unique because before you start your program it will place you in the most suitable one out of the 4 categories it has.
The very one category your body really needs. The 4 different categories in the Metamorphosis website include Abcentric (thick waist), Hipcentric (pear-shaped), Glutcentric (shapeless behind), and Omnicentric (gain weight all over). On the website, review all the categories carefully to know the one that best suits your body and as well allow the company to send you their own workout plan.
Furthermore, the program comes in 9 muscular structure workouts with focus on your kind of body. The website as well gives you an introduction to the Tracy Anderson Method, workout calendar, the fitness guide, dynamic eating plan, tape measurement and free access to Tracy's online community. Interestingly, there is a 100% money back guarantee in case you do not find the method satisfactory. Am sure that this is a good deal.
To get this method, go to www.tracyanderson.com/product. You can carefully review the methods and get firsthand information from people who have already used it before making your purchase. Also, there is also an area on the website where you can even click to meet with Tracy or send her a message and ask a question. There are also frequently asked questions and their answers to help you get more information.
Moreover, the website has an option for intending customers to get a Free Workout Trial. You can contact them directly if you need to, there is a customer care agent on the website.
They as well have books and magazines along with DVDs and other equipment to enable their customers to get back in shape. Each of the categories is also affordable. You can connect to them on any social media platform convenient for you.