Several websites allow people to download music online for free. The downloads are legal, permission to download them has been granted by the artist and other such music is already in the public domain. The music or songs collected can be played on the computer, phone, or tablet.
Some of the best places to check and download free music are: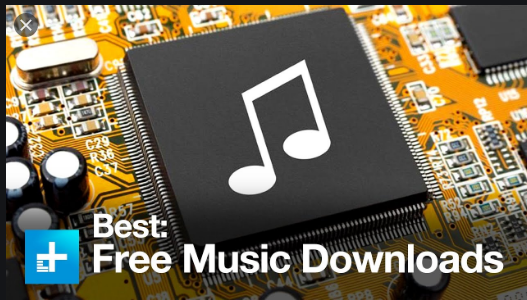 Amazon / FREE MUSIC DOWNLOADS 
Amazon has a collection of thousands and thousands of free music downloads. The list of music downloads can be sorted by release date, length of the song, reviews, and popularity. The songs can be sorted out by title, artist, or album. The songs can be played and previewed before downloading. You will however need to log in to your Amazon account to download music here.
Bandcamp / FREE MUSIC DOWNLOADS 
This site offers people the opportunity to download songs or full albums in a "name your price" type of setting. This is so because there is a payment box for each download, and you have the option of putting a zero in the payment box and still have the particular song downloaded. Not all songs are free though. For such, payment of your choice is required. There is no requirement for a user account.
Jamendo Music
The free music downloads here are made available through Creative Commons Licencing. It offers several ways of searching for music downloads. You can discover new music by viewing the most popular music or songs trending at the moment. You can search for artists you know to see if their music is available for download. Listening to one of the Jamendo radio Channels is one way to find great music too. The site has the latest music filter which shows recently added songs.
Jamendo Music allows for the streaming of songs and it has free apps available for Android, iOS, and Windows. The downloads though are only in MP3 format and a user account is required.
Internet Archive Audio Archive
This place has millions of free downloads of music. Most of the music is downloaded in several audio formats. Music previewing is supported here and there is the availability of several sorting and filtering options. Free music downloads can be sorted out by most viewed items, date published, title, and creator.
Several kinds of artists are found here and navigating the website can be confusing.
SoundClick
This site contains both free songs and the ones you have to pay for to download. Music can be found directly from the artist's websites using SoundClick. There are lots of genres to pick from and no sign-in is required. Lots of music download deals and discounts are available here; some artists make their music available only after you have paid for the download. Some only allow streaming of their work while other songs are completely free for download. There is however no single page where you can find all the free music. It is all mixed in with music that costs.