Slack is an acronym for "Searchable Log of All Conversation and Knowledge." It's a popular messaging service made for team collaboration, and it aims to do away with back-and-forth emails with long reply times by hosting all your work-related discussions in a variety of customizable "channels" (or chat rooms).
For a contemporary communication platform to be effective, it has to adapt to any device. Slack apps go where you like to work: in a web browser, synced to your desktop, and portable on a smartphone or tablet. Slack is a service available to business organizations looking to set a standard for online team communication. If you're frustrated with emails and spam, Slack lets you do without email by providing a communal workspace for your whole team.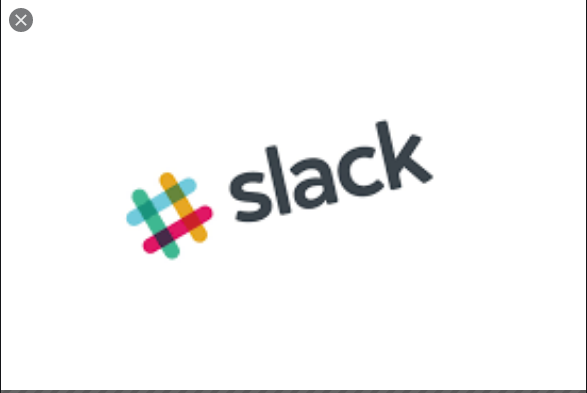 Features of Slack
These are some of the multiple parts of Slack:
Firstly, channels are like chat rooms or public communication streams; the lifeblood of Slack for all of your organization.
You can establish multiple channels, join a channel, and set up a channel with just a couple of clicks.
The hashtag popularized by Twitter users is a way to pull in conversations and people around a current event or topic of interest. Incorporating hashtags in Slack channels provide a means to create conversations, from general to specific.
For example, #general is a catch-all for day-to-day stuff, but you can decide that. Conversely, a #daily meeting would be specific.
Direct Messages / Slack Communication
Secondly, direct messages are used for private conversations at any time with a team member. Direct messages are searchable content for you and the person you're messaging, including the files shared in the message.
So, you may send your boss a direct message with a report document attached. This message along with the document will be searchable.
Private Groups / Slack Communication
Thirdly, the private groups are a one-to-many relationship, with your peers. Like a development team, or a specific organizational unit, like HR or an executive team.
In Slack's private groups, conversations are in real-time, much like the way instant chat works. Since history and search are provided in the private groups, there's a rich stream of communication that you can access from no matter where you're logged in.
Fourthly, all of the Slack content is searchable from one search box. Conversations, files, links, and even content that's integrated from Google Drive or tweets.
You can narrow your search to channels using a filter. Or perhaps you prefer more options to search a colleague associated with an open channel.
Slackbot / Slack Communication
Also, a cool agent called Slackbot is like your own personal assistant that can give you more information about things, reminds you to do things like calling your kids at lunch, and more.
Slackbot can send automated chat responses when a word or phrase is mentioned. Which is helpful in keeping you in conversations when you're away or playing hooky.
Integrate Slack With Other Services
Connection with other services like Google Drive, Google Hangouts, Twitter, Asana, Trello, Github, and many others can be pulled into conversations and made visible in the channel, private group, or direct message.
Lastly, Slack has three pricing options; a free, standard, and plus plan.
The free plan is free for good and includes up to 10 integrations and 5 GB of storage. You also get two-factor authentication, two-person voice and video calls. Apps for mobile and desktop devices, and a search function for up to 10 thousand of your team's messages.
The standard Slack plan features advancements from the free plan, including 10 GB of file storage for each team member, priority support, guest access, unlimited apps, and service integration, unlimited searching, group voice/video calls, custom profiles, retention policies, and more.
The most expensive plan offered by Slack is called their plus plan. You get not only everything that the standard and free plan has but also 24/7 support with a 4 hour response time, 20 GB of storage per member, real-time Active Directory syncs, 99.99% guaranteed uptime. Compliance Exports of all messages, and SAML-based single sign-on (SSO).