There are so many opportunities phased out by Microsoft through this season in 2020. They support educational opportunities for products and services for IT Pros. Let's look out for Microsoft events highlights of 2020.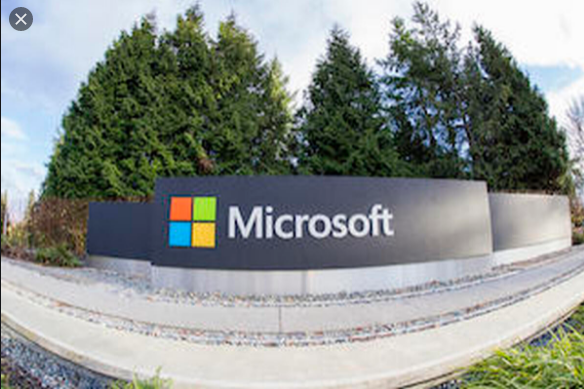 The aim of this to enable IT pros working with Microsoft products and services to learn more about its latest plans by organizing hundreds of conferences, seminars, and summits held by the company each year. Not just online IT pros working for Microsoft, other IT pros can join this to improve to the latest technology trends and innovations.
But a lot will ask for where, when and how they can join these scheduled meetings. For you to know how to follow this thing, you need to have an annual schedule and also have logistical planning for yourself.
Just like I mentioned earlier, the 2020 schedule of Microsoft events includes annual conferences seminars and Educational gatherings. Some other events are planned as tours which take place in different cities throughout the year.
But what we try to carve out is that due to the emergency virus pandemic known as COVID 19, most of this conference is subjected to change. Always keep yourself up-to-date via the website for an update.
List of Major Microsoft events in 2020
The Microsoft Business Application Summit- scheduled May 6-7, 2020
In regards to this recent pandemic, this crucial event of Microsoft has been converted to an all-digital format. In as much as a successful enterprise needs digital business, taking part in such meetings is an ideal thing to do. This platform explains how to accomplish the digital transformation, thereby laying more emphasis on how to attempt such a result.
Note:Refunds of prepayments are available
Microsoft Build – scheduled May 19-21, 2020
As a result of the persisting global pandemic, the conference has been transformed to an all-digital format. Again, refunds of payments are always available.
The conference is one of the most outstanding educational conferences of Microsoft in this yearly platform. Through this medium, it gets system and application developers which may encompass the following; windows 10, office 365, etc
Microsoft inspire- July 19-23, 2020
This conference would have been held in Las Vegas but as a result of the prevailing pandemic (COVID-19) currently pulling down the affairs of the global world.
It, however, features some outstanding keynotes and breakout sessions for our (Microsoft partners) who develop and support Microsoft products for some organizations and businesses.
All IT pros can get valuable information from what is been disclosed at the time of this conference.
Microsoft ignite- September 21-25, 2020
Microsoft ignites: this conference will be held in New Orleans, LA, N/B not in Orlando. It was established in the past few years.
This conference highlights the latest in expert insights. It's obvious to note that technology is shaping business intelligence, collaboration, teamwork, and productivity.
Moreover, it is noted as the most forward-looking conference of the year before the outbreak of the pandemic (COVID-19)
However, there are smaller Microsoft events that have been scheduled in the year 2020
It has continually been responding with some events which are termed "Microsoft Ignite the Tour" events.
We have already given an insight on this below which will help.
IoT in Action: It also entails the "internet of things" it will show explicitly how the IoT works in a business environment with much emphasis to understand the concept.
MVP Global Summit: one of the recognized events will be held on March 15-20, 2020. A five-day summit that will be of interest.
Power Platform World Tour: it will be held in the first half f the calendar. The first scheduled for February 4-5, 2020, in Houston. The conference will show up how power and PowerApps can aid in exploring the global world.
You can as well check out for local upcoming events via the social media available.