GLS Loan is another outstanding financing company. It was established on the basis that tech and data science could be harnessed to offer real-time financing solutions to more consumers.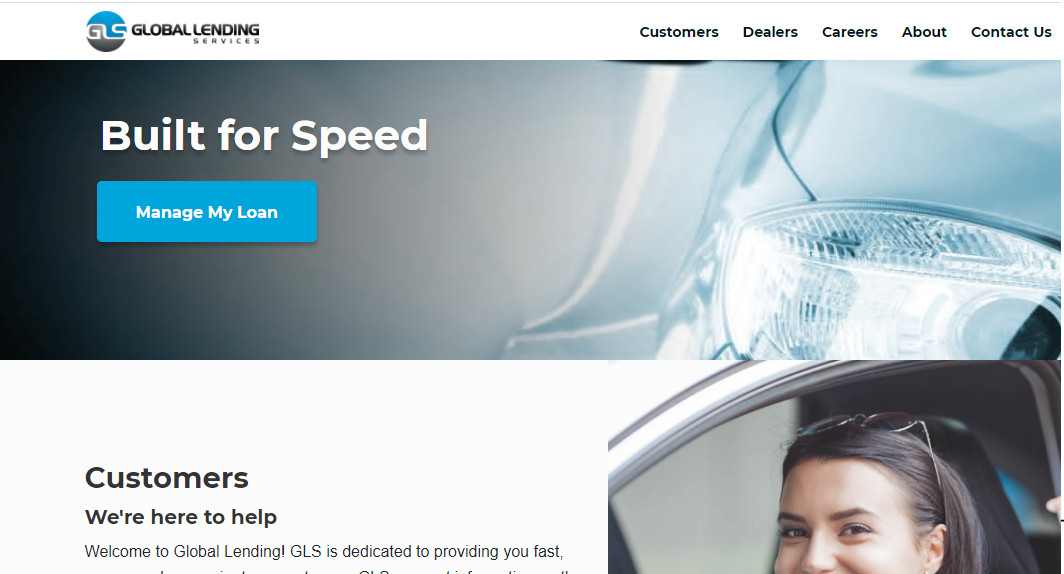 However, it believes that real-time surety empowers consumers and dealers locate the right vehicle to meet their respective needs. The company has gone to the extent of creating a fully automated platform. Thus, a platform that enables more customers to access to the best financing options.
Are you new at GLS loan platform? You want to make payment but don't know how to go about it? I have good news for you. There are lots of ways to make your payment. The section below, had more light to show on how to pay your bills.
How To make Payment
You have many payment options are
Online/mobile pay
Automated phone pay
Mail
GLS Online/Mobile Payment
If you have registered for online access, you will be able to make web and mobile payments. Thus, you be needing your account information (i.e. account and routing number) or a debit card in the Customer Portal.
Navigate to GLS loan website at myglsloan.com
Click on the login button
Input your login details
Access the payment tab, then follow the directives.
You can schedule a one-time transaction by clicking on the One Time Payment button. Or setup a recurring schedule by clicking on the Recurring Payment tab.
Automated Phone Payments:
To access free automated phone system, kindly dial (888) 798-3783. You will speak with a customer service agent. Ensure you have your account details handy.
Pay By Mail
Send via cashier's check, money order or personal check along with the payment coupon in your monthly statement to:
Global Lending Services
PO BOX 935538
Atlanta, GA 31193-5538
For MoneyGram:
Pay to: GLS PAY
Receive Code: 11998
Note: Include your account number with your payment
For Western Union:
Pay to: Global Lending Services
Code City: GLS
State: SC
Note: make sure you include your account number with your payment
If you need any help l Call: (866) 464-0269 to make a payment with an agent.
GLS Loan Create Account
If you don't have an account yet, you need to, because it gives you access to your loan details, online payment etc.
So, to create your account online, kindly follow the steps below.
Go to myglsloan.com
Click on Enroll Now button
Provide the information beneath just as it is on Welcome Packet or Monthly Invoices:
First Name
Last Name
Email address
Next, confirm Email address
Then, confirm that you are not a robot
Click continue
Create and confirm password
Read and agree to their Terms and Conditions
Hit on link in verification email
Confirm the password
Lastly, set up four security questions
Global Lending Service Login Portal
To view your account, pay online, manage your auto loan etc. Follow this procedure to login;
Progress to their main page at myglsloan.com
Key in your email Address and your password
Then, login
If you forgot your past, select the "Forgot your Password?" tab.
Global Lending Customer Service Phone Number
Customers who have queries or one issue or the other regarding the GLS loan platform should contact customer care.
Customers
(866) 464-0269
Fax – Customer Service
(866) 467-5920
Fax – Collections
(866) 467-5901
From Monday-Thursday: 8:00am-10:00pm ET
Friday: 8:00am-9:00pm ET
Saturday: 8:00am-2:00pm ET
Sunday: Closed
For General Correspondence:
Global Lending Services
PO BOX 10437
Greenville, SC 29603
Payments
Global Lending Services
PO BOX 935538
Atlanta, GA 31193-5538
Global Lending Services
Attention: Credit Disputes
PO BOX 10437
Greenville, SC 29603