Facebook introduced the Facebook ads manager app for those marketing managers and small business owners that spend less time on the desktop and more time on their tablets and smartphones. This app has helped businesses to monitor their Facebook ads on the go.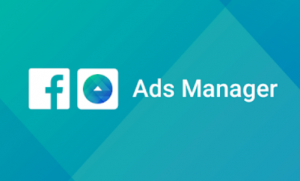 However, there is more to this app than updating your profile and interacting with others. You can use the Facebook ads manager app to control and manage all your Facebook ads campaigns without having to make use of the desktop computer. In this post, we shall be discussing the Facebook ads manager app and how you can use the app to optimize your ads.
Facebook ads manager app
The benefit of the Facebook ads Manager App
Facebook has made it easy for advertisers to manage their marketing campaign performance from anywhere. Especially when you don't have access to the desktop version. Marketing managers and small business owners stand the opportunity to enjoy the following benefits benefit via their IOS and Andriod app
Monitor and track ad performance.
Editing existing ads.
Create a new Facebook ad.
Edit ads schedules and budgets.
Gain more information about your target audiences such as their demography, location, and behavior, etc.
You can leverage on the pixel feature to create a better Facebook ad by taking a look at the way people reacted to your website.
How to download the Facebook ads manager.
The Facebook ads manager app is an available world on iPhone and Android. Kindly visit the stores to download the app.
How to Use the Facebook Ads Manager App
The Facebook ads manager is best managed by your mobile device. They are a lot of things you can achieve with the app. You can create a new ad from saved photos on your phone, you can boost a post and also set your budget and audience.
How to create a new Ads using Facebook Ads Manager
To get started first download the Facebook ads manager app. Then open the app and click on create a new ad. Thereafter, you will see the different objectives, such as promoting your Facebook page, get people to visit your site, getting your app installed, etc. it is left for you to set the objective of your ad.
How  to Edit Ads using Facebook Ads Manager
Most times you might notice an error in published ads. You can actually edit and make some changes in your ads. Also, you can also increase the performance of your ads by increasing the budget. To edit an existing Facebook ads click on the name of the ad. And then click on the edit icon. A popup will be displayed from the right side. You can now edit the ads. Facebook offers you the options of editing the ads
Name
Placement
Target audience
Switch the ads on or off.
Budget and schedule.
Also Read: Types of Facebook Advert
Facebook Ads Manager App
In this post, we shall be discussing the Facebook ads manager app. Facebook has made it easy for advertisers to manage their marketing campaign performance