Best Laptop For Kids | Best Laptop for 10-Year-Old Daughter
This post was inspired by a question a man asked me. Please, what is the best laptop for a 10-year-old daughter? I explained to him the pros and cons of just a few laptops I know will serve the little girl very well. After two weeks, the man came back thanking me. He said his daughter so much love the laptop and is serving her very well.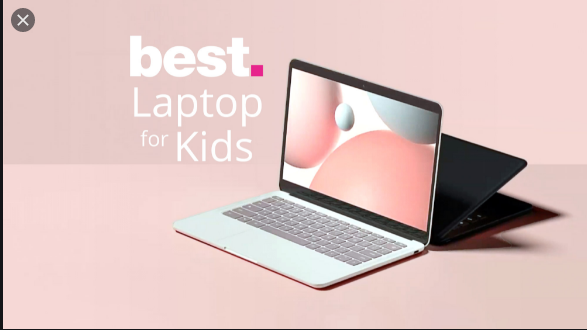 These days, it is no longer a surprise for you to see a 4 years old child that has a personal laptop or tablet. As children advance in learning it is important that they have their own personal computer system for homework.  Some parents are against kinds of having a laptop. My child is not of age to own a personal laptop that was the response of a mom.
Age does not really matter here, children are already exposed to laptops from school.  Furthermore, children need a laptop to learn certain things like programming software development, they need to edit image files, play  PC games, Microsoft office, etc. You can save yourself the stress of having to shout out them always not to touch your personal laptop.
If you are in search of the best laptop for your child ensure you read till the end. The best laptops for children there are certain things parents should consider. One thing to consider is how strong is the laptop. Whether it is for paly or school stuff you have to get the best laptop for kids. In this post, I have listed out the best laptops for 10 years old daughter and for children within that age.
Also See: Best Software For PC
Best Laptop For Kinds And The Best Laptop for the 10-year-old daughter
Dell Chromebook 3180: The best laptop for school kids with a battery of about 10 hours. This laptop can serve children through the school period. It is designed with a sealed, spilled resistant keyboard, rubberized edges to withstand any kind of rough handling by kids.  the laptop comes with Chromebook G suit for education features for children. It has the following features :
CPU: Intel Celeron N3060 | Graphics: Integrated (320MHz).
Ram : 2GB-4GB | Screen : 11.6 inch HDF (1,366 x 768)
storage : 16GB – 32GB.
Lenovo IdeaPad 120S:  the Lenovo idea pad 120s is perfect for your child play and school work. the laptop is has a stronger battery that can last for 8 hours. There is a protective guard to protect it against wear and tear. It has a crystal clear HD display for your child's best gaming Experience. It has the following additional features :
CPU: Intel Celeron N3350
Graphics: Intel HD Graphics 500
RAM: 2GBm
Storage : 64GB
Screen: 11.6inch HD
Acer Chromebook Spin 11: this system is best for kids learning how to write and very strong to withstand any sort of rough handling by kids such as falling off the tables. it has the Wacom technology pen for fast and accurate writing. It has the following additional features :
CPU: Intel Celeron N3550
Graphics 500
Screen 11.6 inch HDF
storage 32GB.
Acer Chromebook 15: when compared to other Chromebook Acer Chromebook stands as the best. Good battery life. Strong body construction. It has the following additional basic features :
CPU: Intel Pentium N4200
Graphics: Intel HD Graphics 505
RAM: 4GB
Screen 15.6
Storage : 32GB
Asus Chromebook Flip C213SA: when getting a laptop for your kind durability has to be the top priority. Asus Chromebook Flip C213 is a strong and durable laptop for kids. In addition, the laptop has been tested known to stand any kind of fall.  it has a great keyboard. Children Can use the laptop in a tent or tablet mode. The battery life is about 11 hours.  In addition, it has run on the Googe Chrome OS which makes it able to accept android applications.
CPU:  Intel Dual-core Apollo Lake N3350
RAM: 4GB
storage : 32GB
Best Laptop for 10-Year-Old Daughter
Whether it is for paly or school stuff you have to get the best laptop for kids. In this post, I have listed out the best laptops for 10 years old daughter