One of the major players in the digital marketing space is Google. We cannot do without Google. Even a little child knows what Google is used for. Google has made a huge contribution to digital marketing, people rely so much on Google for information and to find sites that will offer solutions to what they are looking for. subsequently.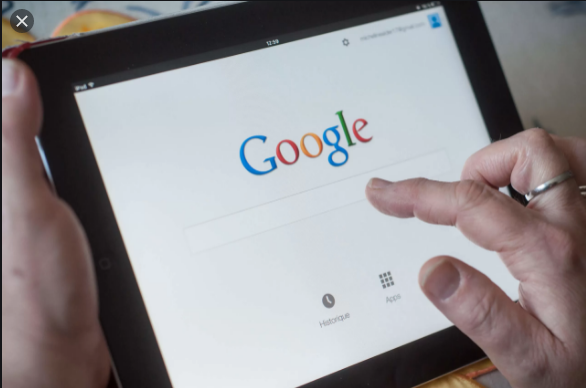 Google has impacted much on business organizations by helping them to reach their target audience. Sophistication in technology and the need to advertise on the internet gave birth to Google Ads. Google ads are one of the most effective methods of paid online advertising. This advertising platform is used by thousands of small, medium and large organizations and has created huge business success. we shall be looking at the benefits of using Google ads to advertise.
Why use online advertisement?
The marketing world has changed In recent years and online platforms cannot be ignored because more people are always on the internet with their phones and computer system. Take for instance your business has a website. How do you get people to visit this website? How do you pass your message across to your target audience?  If your target customers don't visit your site how will you sell? This is the basis of why you need online advertising.
Benefits of Google Ads.
As an early mention, we cannot do without Google. Therefore, there are thousands of reasons why you should advertise on Google. If you are not currently using Google ads or don't really know how to maximize its potential. This article will teach you how u can tap from the huge number of people who search for information, product, and services on Google.
It increases lead and customer base:
One major benefit of using Google is to increase the customer base. Why waste huge fund in placing adverts on Tv and radio when you can easily register your business on Google,  for people to find you on faster. Take, for instance, am a photographer based in Lagos Nigeria and have Sign UP for Google Ads. There is someone at Texas USA in need of good photography in Nigeria. She quickly goes to Google and searches for photographers in Lagos Nigeria.
Google Ads helps to target customers based on their needs and wants:
If you want your business to be discovered by targeted potential customers you have to use Google Ads. Google ads help you to target your customers based on their needs, search and buying behavior. For example, you can search for a "list of credit cards for low-income earners".
Cost-effective means of advertising:
A Google ad is a pay per click advertising platform. That is to say, you pay only for those that click your adverts.
In Google Ads, you can see the impact or result of your advert faster. When you do what is right you will get the result immediately. You will be able to monitor and see the performance of your advert.
You can target customers based on their location:
With Google ad words you can target customers based on their location. You can reach them locally, nationally and internationally.
It offers you the opportunity to  tap from huge high traffic:
In conclusion, millions of people search and click Google ads every day. Therefore, businesses can tap from this and generate traffic also their business.
Benefits of Using Google
Therefore, there are thousands of benefits of using Google. This article will teach you how u can tap from the huge number of people ho search for …