Many people send and receive a ton of emails almost every other day. These mails could either be personal or for professional purposes; friendly or formal.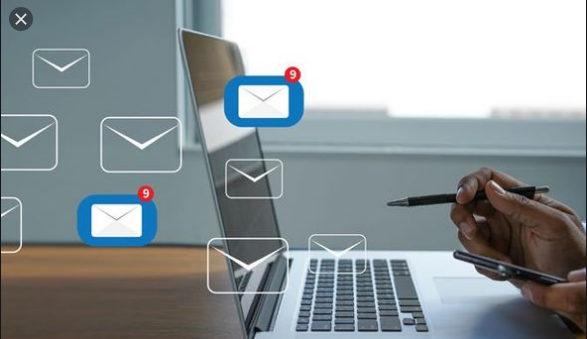 In a world of seemingly endless emails, the emails could quickly turn inboxes into cluttered repositories of disarray.
Though most emails are disposable, one may need to keep some for future reference. A person can hardly store everything in his or her inbox.
GMAIL ARCHIVING
A person may resort to deleting emails on getting his or her inbox cluttered with so many emails. However, one can choose to archive emails or messages rather than deleting them.
An archived message is tagged with the label "All Mail". It is automatically and immediately removed from the inbox and placed in All Mail. The messages are in the Gmail account but remain out of sight and sometimes out of mind, they can easily be retrieved anytime.
When someone replies to an archived message, it automatically returns to your inbox.
Sending a message to a Gmail archive is quite easy, such that some people mistakenly archive emails by tapping or clicking the wrong option. However, retrieving archived messages is almost as easy as archiving them in the first place.
ARCHIVING EMAILS IN A COMPUTER
In archiving a message on a computer, you access the Gmail interface via your preferred web browser first.
Select the email you want to archive by clicking on their accompanying checkbox so that it can be highlighted.
Click the archive icon on top of the screen represented by a folder with a down arrow.
The messages are moved and a confirmation message appears with a link labeled "Undo", which revises the change if you click on it.
ARCHIVING EMAILS ON AN ANDRIOD OR IOS DEVICE
Moving messages into one's archive is quite easy on smartphones or tablets when using the Gmail app. A simple swipe from left to right on a message in the inbox or other folder instantly archive the message.
To validate one's Gmail swiping setting beforehand, the following would be very helpful:
FOR ANDRIOD DEVICE
Open Gmail.
Select the menu button and choose Settings.
Choose general settings.
Select default notification action.
Confirm that the archive is selected.
FOR IOS DEVICE
Open the Gmail app on your IOS mobile device and tap the menu icon.
Choose settings.
Select swipe action
Choose the right swipe or left swipe.
Confirm that the archive is checked.
MUTING GMAIL MESSAGES ON A COMPUTER
In addition to archiving emails, one can mute a message on a computer by doing the following
Open the Gmail Interface with a preferred web browser.
Select the emails you want to mute.
Select mute.
A confirmation message displays showing the messages have been muted.
MUTING GMAIL ON ANDROID DEVICES
Open the Gmail app and select the conversation you want to mute.
Tap the Menu icon.
Select Mute in the pop-up menu.