Email marketing is a type of business marketing. Generally used for sending commercial messages to a group of persons via email. It involves advertisements, business request or donations via email. Thus, we can say that every email sent is said to be email marketing. Businesses use this medium to build trust, loyalty, and creation of awareness.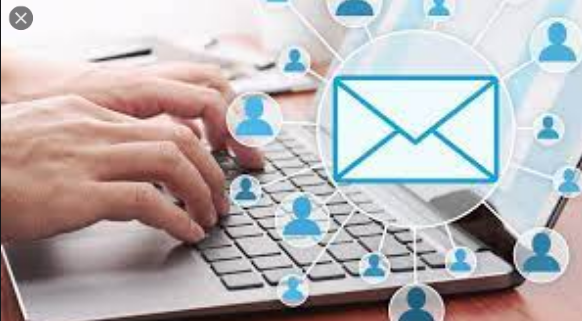 However, every email sent with the dimension of building merchant relationships both on current and previous customers to convince and advertise for a new brand is known as email marketing.
Email Types as Related to Email Marketing
There is various emails medium at which you can initiate email marketing.
Transactional Emails
Businesses tend to initiate this type of email in regards to the customer's actions or interaction with the company. This will only come as a confirmation of a commercial transaction that the customer made with the company. Such emails include; purchase confirmation emails, email receipts, password reset emails.
Transactional email reports about the transaction conveyed as information.
Direct Emails
Direct email involves an email that conveys promotional messages like a special offer or a product catalog.
Email Marketing Companies
How disposed are you to email marketing companies. We will feed you with some email marketing companies that you can work with spending less. Here are there;
Sendinblue
This works very well even with a free plan and it supports SMS text message sending. It gives your unlimited number of contacts.
Note: in as much as it gives you a large number of contacts, you are bond to send at most 300 emails for a day. This is quite impressive because this is what you may wish to have.
The company is headquartered in France. Are you into business bundled with lots of subscribers? This is the right platform for emailing at a blast. It also supports some official Plugins and as such, it is ideal for WordPress users.
MailChimp
This service existed earlier and as such, it is among the favorite email marketing service for general bloggers. It also supports an upgrade to unlimited emails which cost $10 for each month, but you are limited to 500 subscribers.
Benchmark
This is ideal for busy marketers to boost the speed of email designers. It supports limitless subscribers, living you with about 250 emails for a month. It exhibits the same limitless feature as MailChimp.
However, it also supports upgrade letting you start with 600 subscribers and limitless sends for $13.99 each month.
Omnisend
Are you into an online store service? You need to Omnnisend help as it attracts products from online stores and as well try to initiate a fun email to increase your email list.
It supports about 15,000 emails monthly and 2,000 emails daily. For the essence that this email marketing company is an eCommerce store, it can be used by internet-based businesses. But it as well limits some features to online store businesses.