Did you recently get a mail from American Express invites you to get their Amex Everyday Credit Card? If so, you can go online to apply for the card at www.myamexeveryday.com. You can as well apply for the card by filling and submitting the Pre-Selected Application in your offer letter. Once you fill it, return it through mail to the address written on the offer mail. It is not compulsory to apply for the card if you don't need it. Only apply for it when you are certain you need it.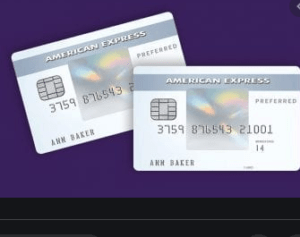 However, if you really want to apply for the card, apply before the expiration date comes. The expiration date is usually written on the offer letter.
Features of the Amex Everyday Card
Firstly, there is no annual fee.
Secondly, cardholders earn 20% points when they make 20 or more purchases in a billing period.
Thirdly, there is 2 times membership reward at supermarkets on up to $6,000 per year in purchases then 1X.
Fourthly, cardholders earn 15,000 membership rewards points after making $1,000 in purchases on the card within the first 3 months of card membership.
Also, there is 0% introductory APR on purchases and balance transfers, the subsequent ones will be 13.99%.
The 15,000 membership rewards points can be used for up to $150 in reward points. Cardholders can redeem their points for travel rewards or gift cards at more than 100 retailers and even restaurants.
The cash advance fee is either 3% or $5 whichever one is greater.
There is a balance transfer fee of 3% or $5 whichever one that is greater.
Foreign transfer fee of 2.7% of each transaction after conversion to USD.
Late payment fee of up to $38.
Returned payment fee of up to $38.
You can carefully consider these features before applying for the card. If you can`t cope with the fees, simply leave it and go for other cards that you can manage.
How to Apply for the Amex Everyday Card
To apply for the card, go to myamexeveryday.com. Here is the fastest way to apply for the card and you will get a response quickly about your approval. It is better than applying through the mail and the response will end up coming about 7 days later.
Supply your Amex Everyday RSVP code. It is the 14 digit code written on your offer letter.
Enter your Zip code and click on "Enter" to start the application process.
Supply your credit card number.
Write your full name and date of birth.
Enter your total annual income, employer name and any other detail they may demand.
Create your login details.
Submit or Verify.
After the application, you get information on whether you have been approved for the card or not within minutes.