Soundcloud App is a leading music platform that allows users to share and listen to music for free. Soundcloud App is a social music platform just like other social media such as Facebook, IG, etc for music and audio creators. With the app, you can listen to your favorite songs, podcasts and radio stations. Also, you can upload your own sound and share it on the social platform.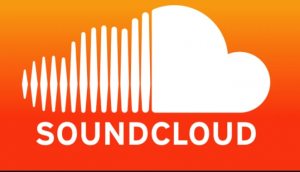 Benefits of SoundCloud App
SoundCloud has the following basic features
Soundcloud offers users the opportunity to upload audio files and share them on other social media platforms like Facebook and Twitter.
Registered users can listen to unlimited audio and can upload up to 180 minutes of an audio file.
You can listen to your favorite music offline.
Connect and interact with your favorite artists and other music lovers.
You can create personal playlists for parties, workouts, on the way to work, etc.
Soundcloud App
Compatibility
The SoundCloud app is compatible with all Android mobile operating systems and all IOS devices ( IOS 10.0 or later versions). In addition, the app is also available for desktop use on Mac PC and Windows 10.
How to download the SoundCloud app
To download the SoundCloud app kindly visit the following digital store
Signing up for SoundCloud App
Soundcloud app is free for all android and IOS devices. However, for you to be able to access the platform you will need to sign up or create a new account if you don't have an existing account. You can create one by signing up via your Facebook or email.
How to use the SoundCloud App
The SoundCloud mobile app looks very easy and simple to use. After signing into the SoundCloud app platform. You will notice that the app has sections. I have provided you with some tips on how you can navigate through the App.
Home: just like other social platforms, this shows your personalized feed and tracks posted by other users that you are following. You can like, repost or listen to any of the tracks within your news feed.
Search: the search function is used to find other users and tracks.
Collection: this is a collection of all your likes, playlist, recent activities. You can as well view your profile.
Music Player: this tab comes up when you start playing any track. This gives you access to the tracks your currently listening to.
Stream: this allows you to access want is trending in music and audio. You can also browse through different music genres and other audio content.
Soundcloud App
SoundCloud App is a social music platform just like other social media such as Facebook, IG etc for music and audio creators. With the app, you can …