Do you know that there is now an employee Self-Service Portal for Missouri State workers? The State of Missouri Employee Self-Service portal was designed to help state workers gain access to their payroll and give them their benefits details. The website is https://ess.mo.gov. It is open 24/7 and state employees can access it from whatever location they are as long as they have a phone, laptop, or tablet with an internet connection. However, they will need a User ID and Password to access their online accounts. The website permits workers that were employed by the state of Missouri within the past 5 years who have gotten a check to logon and access their paystub, view statewide employee announcements, leave balance summary, and access benefit providers.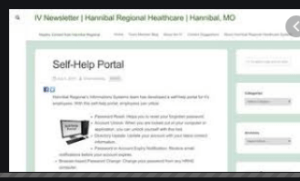 Additionally, Missouri State Employee Self-Service Portal
helps employees to monitor their personal employment details. Interestingly, the online portal permits employees to make changes and updates in their payroll accounts. They can change their marital status, add or remove dependent relatives, change their account number, change their email address and phone number. Whatever changes you are making, always seek the consent of the Human Resources Department and get their approval.
However, to access your payroll account, go to https://ess.mo.gov. If this is your first time on the website, click on the Register Now button. Create a User ID and Password to access your payroll details. Also, answer short questions to verify your employment as a Missouri State worker. After the verification, your profile will be created and you can log into the Missouri State Employee Self-Service Portal.
Below are the Registration questions you will need to provide answers to
Yes, I am an Active Employee or No, I am not an Active Employee.
Last Name.
The last 4 digits of your Social Security Number.
Agency where you work.
The zip code of your residence
Net pay on your most recent paycheck.
After logging into your account, you can do a lot of things like viewing your past and current payroll details, view leave balance, view W-2 information, view training history, announcements, and lots more.  When you have access to your entire employee file, you can easily retrieve any information you need at any time. It as well keeps you abreast with all your work schedules and company events. If you have any challenges, you can call the Payroll Representative to have it sorted out. You can get the number in the top right corner of your ess page.
Moreover, after your first login, you can change your password and set up 2 challenge questions that you can always remember. The website provides a lot of challenging questions; choose the ones you can easily recall whenever the need arises. This is very important especially when you forget your User ID or Password.