Facebook is not just for keeping in touch with old friends and family members, the social media giant can also serve as a dating platform. a number of people have met their soul mates on Facebook or started a relationship that leads to lifetime relationships or marriage on Facebook. In other words, Facebook is not just about connecting people but also individuals in search of relationships or partners can start their relationship journey on Facebook.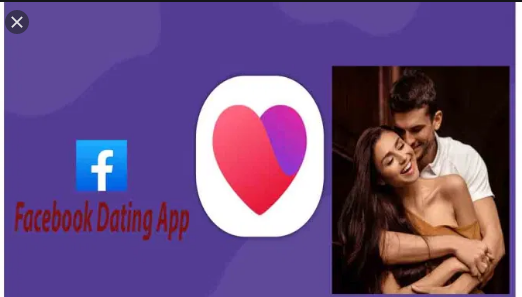 In this article, I will show you how to use Facebook for dating.  If you are ready to find your next love-mate on Facebook then read till the end of the post.
How to Use Facebook For Dating
Features of Facebook Dating
Facebook dating is a feature within the main Facebook app. You don't need to download any other app. Below are some other features you should be expecting from Facebook dating.
A new profile is required if you want to activate facebook dating . some people might want to have a different profile. However, this does not mean you are creating a new Facebook account, you will have to provide additional information like your location, gender, and gender of the people you are interested in matching with. Your name and age are the only personal information imported from your main Facebook account. The information you have provided will be used by Facebook to match your potential dates.
Facebook dating restrict matching with friends who are 100 kilometers away. In other words, the aim is to encourage dating with friends who are nearby and are serious.
Facebook dating has a separate inbox from the Facebook messenger. In addition, you will not be able to send links, photos, and payment on the platform. For some security reasons
Once you activate Facebook dating. It will not be shared on your news feed. In addition, only people who have turned it on will be able to see you. Therefore, you don't have to be afraid of your friends or family going to see this.
In Facebook dating, you are matched with strangers and not your friends or friend's friend. According to the product manager, people who are already your friends don't need help to match them. They already know if they want to date or not.
Facebook dating has a limit to the number of people you can express interest in. this is to discourage spammy behavior.
Facebook dating is total for free. currently,  there is no plan for a paid subscription by Facebook.
Dating on Facebook is only available for users who are 18 years and above and considered adults.
Currently, Facebook dating is only available in the following Columbia, Thailand, Canada. But there are serious plans to spread to other countries.
How to Use Facebook For Dating
Dating is something that has been on Facebook even before the intended launch of Facebook dating. There are millions of users on Facebook who are listed as single on Facebook and have used this opportunity to hook up.
Once you are 18 years and above you will get a notice at the top of your news feed inviting you to join Facebook dating when it is available in your country. You will be required to verify your city using your phone location service. Add more information about yourself like religion, height, etc. you will answer some personality questions like what is your best love song?
For someone using facebook dating for  the first time, all you need do to get hookups is to swipe through the suggested match list or you can decide to go through the groups you belong to see who is looking for a match
How to Use Facebook For Dating
Facebook dating is a feature within the main Facebook app. I will show you how to use Facebook for dating.  If you are ready to find your next love mate