Can One be Denied Of A Credit Card Having an Excellent Credit Score
Let's face it, a good credit score cannot be a guarantee that you will be given a credit card by the credit card companies. They do moderate several other things even before getting you approved for credit cards and this has happened to be the issue several people do face when they apply for credit cards.
But this is not what you should be seeing, is it? Besides, you should be approved for a credit card once you applied, given your good credit score.
There are several other reasons why you could be denied a credit card aside having a good credit score, so do not keep to mind that after having a good credit score, you will be eligible for a credit card.
So if you have been wondering why you have been denied a credit card recently, you might want to take a serious look below to understand why this happened and maybe how to fix it.
Owing Too much debt | Denied Of A Credit Card Having an Excellent Credit Score
You might be thinking that having some other debt other than credit card debt is not going to cause you an issue while applying for a credit card online but you might be wrong.
Of course You can get disapproved or denied for a credit card by credit card companies as a result of some debt you owe maybe on credit cards anywhere else.
Your unpaid debt may be considered too high and this will deny you any access into getting a credit card from credit card companies.
If you happened to find yourself in this situation, you might want to try paying down your debt which can improve your odds of getting approved on your next application instead of adding more debts to your already existing debt.
You probably must have applied for too many credit cards almost recently
You might not take an insight into this fact that much but it can have a huge impact on your approval for a credit card.
It is true that credit inquiries do not have much impact on one's credit score, but they can negatively affect your approval for credit cards.
If you happened to apply for too many credit cards in a little time frame, you may get approved for them but on a close examination of your credit report inquiries, your applications may start getting denied.
It is considered risky by the credit card issuer if you happened to apply for too many credit cards in a little time space as this shows vividly that you might be having financial difficulties or you are taking on too much credit.
Your income is not considered very high
You should be skeptical about applying for a credit card and not apply for a card that is higher than what you already had.
Sometimes, you might not get approved for the credit card you are applying for because you are on a low income as considered by the credit card company.
It is best you allow the credit card company to approve and assign you a credit card that best suits your income.
This might happen to be just a simple credit card but if you needed the prestigious cards, you will definitely have a very fat income.
You owe an outstanding debt | Denied Of A Credit Card Having an Excellent Credit Score
Being in debt can be a very bad signal to your credit approval.
Either this is a credit debt or a loan debt, it will have a negative effect on you while you apply for credit cards through credit cards companies.
There are several occasions that could prompt this particular action which includes no paying your deb well enough to attain a very nice credit score.
Many credit card issuers may have to consider load too high and will deny your application and this, in turn, will check the problems you might cause in due course while your credit is extended.
Its too soon you opened your last credit card
If you have applied for a credit card too sooner, you might not need another one as early.
Credit card issuers may deny your credit card application if you opened a new credit card in the past three or four months.
This doesn't necessarily mean you have too many credit cards but the card issuer may need to see more details or better still some history with your new credit card before making a decision to grant you another credit card.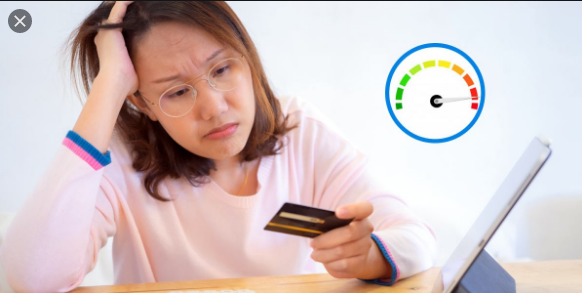 Can One be Denied Of A Credit Card Having an Excellent Credit Score
Your credit card report may have been locked
Sometimes, your credit report has to be accessed by credit card companies to be able to grant you a credit card, but when they cannot get into your credit report, your request may be denied and this may be your fault.
Have you ever placed a fraud alert or a security freeze on your credit card report?
This could be one of the reasons your credit card application is getting rejected currently, and you may not have known about this but it is true.
When this happens, there are two distinct ways to get past these issues and they are;
For issues of Security freeze:
You will unlock your credit reports, at least with the bureau whose report the creditor is trying to check so as to complete your credit card application and possibly get you approved.
For the issue of fraud alert:
The creditor will have to take some additional steps to confirm your identity before approving your application for a credit card.
Maybe you have had an issue with the credit card issuer before
Most times you do not get away with the old mistakes as some of them tend to hold on to you for a long time.
Consider you have had a default with the credit card issuer a long time ago, this will cause you to lose your application rejected as a result of your previous default with the credit card company.
Not minding if you later improve your credit score with the same company they will always hold back to your previous default.
If this happened to be the case, you will have to speak to a staff worker in the credit card company (Issuer).
Now you will consider clearing your balance as doing so will help you get a new account with that credit card issuer.
You may have your credit report updated with your most recent information
The time frame at which your credit card company upload your credit activities may vary and this may probably be a red flag when it comes to getting approved for credit cards.
You might have paid off your huge credit debt just yesterday and you wanted to apply for a new credit but due to the fact that your creditor company may update your reports weekly, they may make you lose your application by not sending your credit reports fast enough to the credit bureaus.
This is why you may get disapproved for a credit card application as a result of non-updated information's.
Can One be Denied Of A Credit Card Having an Excellent Credit Score