BusyContacts is arguably the best contact manager available for the Mac. It's not perfect, but it offers more features and functions than Apple's Contacts app. BusyContacts can tie multiple data sources together to provide an overview of what's going on with any of your contacts.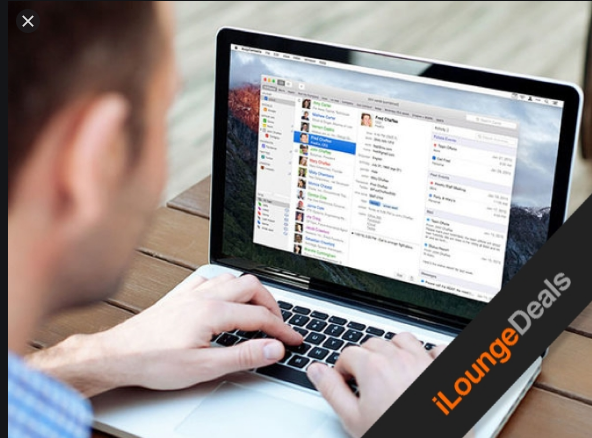 Pros
Firstly, the contact information includes recent activity for each card, email, and social exchange.
Thirdly, it Syncs with Apple's Contacts app.
Fourthly, card tags are very helpful for sorting contacts
Cons
Firstly, the automatic merging of similar cards was hit or miss.
Secondly, some sorting options are only available in preferences.
Thirdly, really needs to be a complete contact manager.
Activity List
One of the interesting aspects of BusyContacts is the Activities list, it can display all recent activity that involves a selected contact card. Just like most contact managers, when you select a card, you can instantly see important information, such as email address, phone number, and notes. But BusyContacts goes the extra mile and pulls up recent emails you've exchanged with the individual, along with any social contact, such as tweets and Facebook postings.
BusyCal
The Activity list has another trick up its pane. If you use BusyCal, BusyMac's calendar and scheduling app, then any event or meeting you have scheduled is included in the Activity pane. And it's not just a one-way feature. You can create new events, meetings, and to-dos from within BusyContacts, and they will be synced to the BusyCal app as well.
Using BusyCal and BusyContacts together can make for an effective contact and scheduling system.
However, BusyContacts can't perform the same syncing trick with Apple's Calendar app.
BusyContacts Views
BusyContacts has two main methods of viewing contacts: list view or card view. The card view is similar to the view used in Apple's Contacts, with a multi-pane window that allows you to select from contact cards by groups, then from a list, and finally, showing a card's information.
The list view, on the other hand, displays the same information but in a layout similar to Apple Mail's default display, with the list of contacts across the top, and the card and its information showing up below the list.
While it's nice to have two view options, they don't provide any real benefit, other than letting you slightly rearrange how the app's window looks.
BusyContacts costs $49.99. A demo is available.