TIP AND TRICKS: HOW TO HACK WHATSAPP
Whatsapp has become the norm of the day. It is the most widely used mobile chatting app. Whatsapp is available on almost all Internet-enabled phones such as Nokia, Android, iPhone, and so on.
It's very useful for chatting, voice calling, video calling, and files such as images, videos and documents can be shared via Whatsapp. People virtually hold most of their useful communications on WhatsApp. But people's Whatsapp accounts can be hacked easily with these tricks I'm about to show you.
Hacking into people's WhatsApp is like hacking into their lives because you get to know all the secrets they share with their close friends. You also get other information you might be seeking for.
There are multiple ways to hack into someone else's WhatsApp account with the help of various websites, but there is an orthodox method that doesn't require signing in or using any website, you just need to be quick and smart about it.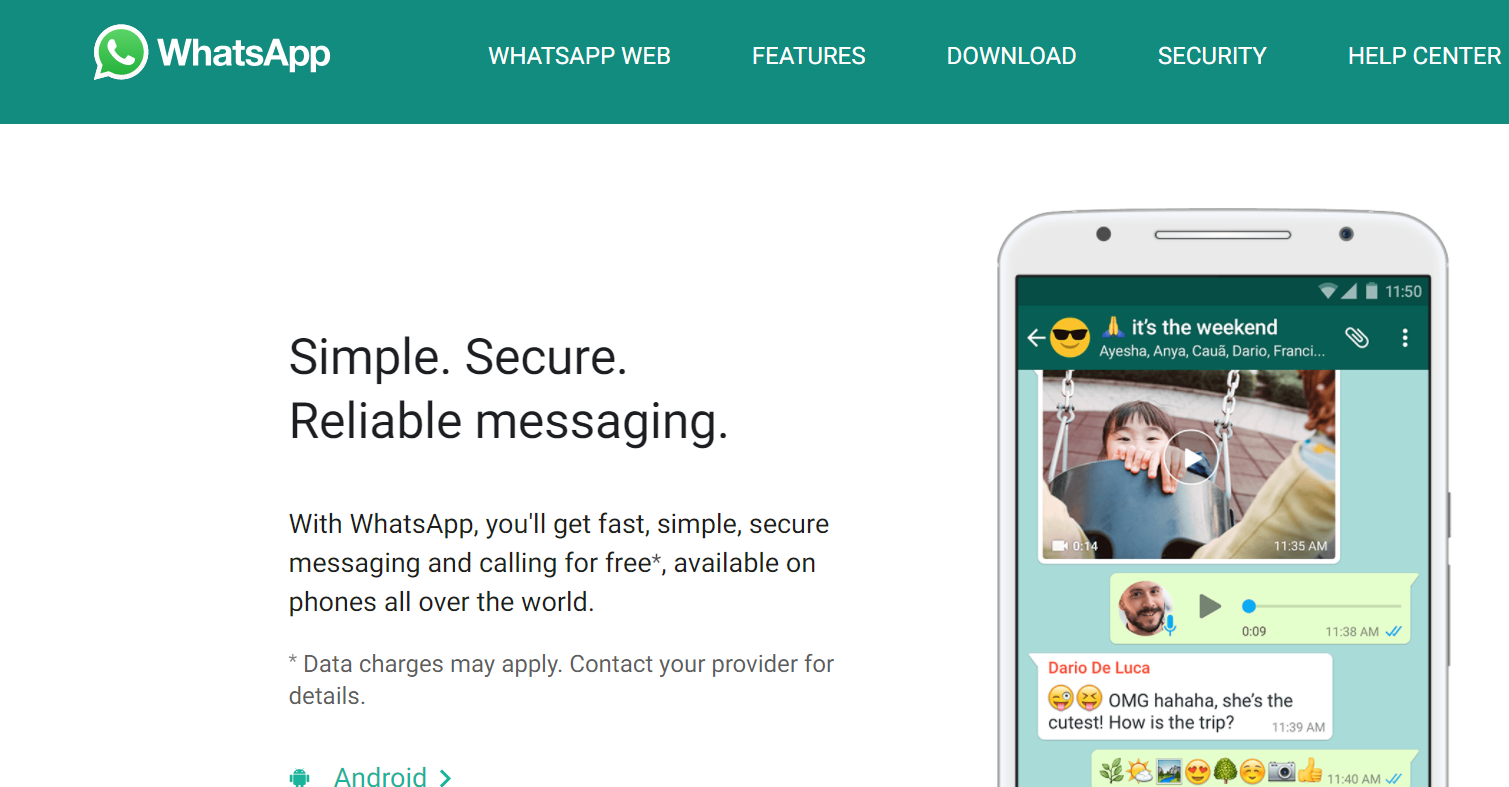 https://www.securitynewspaper.com › Tutorials
Now, open WhatsApp on Hackers Mobile and enter the victim's number and click on next. · Here, we will have two options SMS and Call. · As we have …
11 Secret WhatsApp Tricks You Should Try – Bright Side
https://brightside.me › inspiration-tips-and-tricks › 11-s…
You can learn these and many more interesting hacks by just having a look at your Settings tab. Bright Side reveals 11 useful WhatsApp functions, …
https://safetricks.org › best-whatsapp-tricks-tips-hacks
List Of Best Whatsapp Tricks And Hacks. · 1. Dual Whatsapp Account On Same Device. · 2. Migrate Whatsapp Account From One Phone To Others.
How to Check Someone's WhatsApp Messages by just …
https://www.gizbot.com › how-to › tips-tricks › how-ch…
Here's how any and every iOS and Android smartphone users can try these free and online tricks to hack any WhatsApp account in less
HOW TO HACK WHATSAPP
There are multiple ways to hack other's WhatsApp:
MAC Tricking or Spoofing
Firstly, you would need to uninstall your WhatsApp from your mobile device.
Get the mobile device of the target (the desired person). This step even though tricky but is highly effective in hacking.
Find the Media Access Control (MAC) address of the target's Mobile device. You may need to do a little research first and find what type of phone your target person has and where the MAC address can be found, for that phone. This task is fairly simple, you just need to go on google and search it up. For example, the pathway of iPhone's MAC address is,
Settings – General – About – Wi-Fi MAC Address
Then find the MAC address of your mobile device
Change your MAC address to target's MAC address, in other words, spoofs your MAC address to look like the victim'
For spoofing and altering your MAZ address, you require some additional help from an App. There are various spoofing Apps available, you can install any that suit your mobile device, for this purpose. For example, WiFiSpoof for iPhone and BusyBox for Android devices.
Reinstall WhatsApp account on your device and enter the target's information like phone number, to configure.
Configuring the WhatsApp for the target's phone number would send a confirmation code to the victim's phone. You need to acquire that code for the final step of the hacking.
And to avoid getting caught, delete the confirmation code from the victim's phone.
Change your MAC address again as soon as possible after the deed is done – the successful hacking.
Other techniques include Spy Software
Install/purchase a good Spy program, according to your mobile device
Configure the program on your device and use it to hack any WhatsApp account.
Using different websites which are created for hacking WhatsApp accounts, sign in on those websites and follow their instructions to hack the target's WhatsApp account. Some websites don't even require signing in. An example of this method is: http://wapphacker.com/