A time may come when a person may need to delete some or a lot of his or her old Facebook posts. This could be for a number of reasons ranging from a user coming to see that his posts are outdated or that he is making too many posts, or simply trying to make corrections by deleting the unnecessary ones. This could amount to wanting to start a new social life. Deleting them one by one can be a daunting and time-consuming process. Mass removal of old posts is possible using the bulk pattern.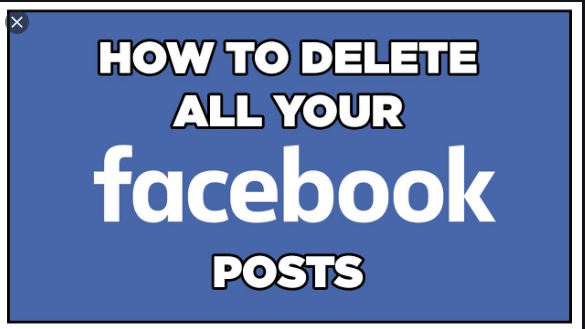 HOW TO SELECT MULTIPLE FACEBOOK POSTS TO BULK DELETE THEM
The first thing to do here is to select the posts up to fifty at a time. Filtering of posts may come in handy. Filtering options help to find posts you want to delete. They help in finding old posts fast without having to spend time scrolling down through your timeline. To view the full post, we simply select the post thumbnail. A window will appear showing the full post so one can make a better decision about whether you want to keep it or delete it. In deleting old posts we:
On the app, tap filters at the top to reveal the filter options. Use the filter drop-down to select the date they were posted and the privacy setting of the post.
Also, select the square checkbox in the top right corner of the post you want to delete. On the app, tap the circular checkbox to the left of any post you want to delete.
Select Next at the bottom of the screen. Tap the trash can icon in the bottom left on the app.
Select Delete Posts. On the app, tap Delete from the menu that appears. Deleting is permanent.
If you do not want to permanently delete the posts, you can hide them.
To unhide posts,
simply go to the Activity log on the profile, then select your "Hidden from Timeline tab".
Certain posts however do not give you the deleting option at this point. The deleting option is grayed out but you will be able to select the hide option. This occurs with profile picture updates, posts not created by you, and posts with particular privacy settings. Such posts though can be individually deleted; just find them on the timeline, select the three dots in the top right corner of the individual posts, and select Delete.
Bulk deletion of Facebook posts can be done via Facebook.com in a web browser as well as via the official Facebook mobile apps for iOS and Android.
Social Media: Facebook, Twitter, Wikipedia, LinkedIn, pinterest