In recent time, Pinterest has changed their features and services to accommodate businesses. They are now supportive of businesses to use their platform to reach their customers. In this article, I will show you how to successfully create a Pinterest business account. let us see why businesses need a Pinterest business account. To learn more about Pinterest visit my  post on how to create a Pinterest account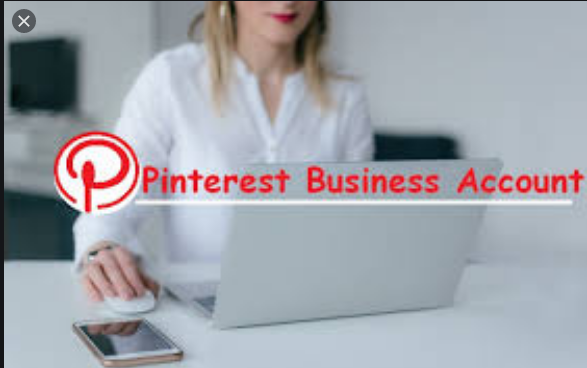 Why You Need to Create Pinterest Business Account
Pinterest has a landing page and a series of tools for businesses to help them expand their reach. Pinterest has indicated support for businesses by creating these resources tools for business. For example, "Rich Pin" is one of the business tools introduced by Pinterest. This tool allows you to add more info to your pins, giving you more chances of getting your customers engaged.
You can sign up with your business name. this will help to display your business name instead of your personal name.
It is very easy to set up a Pinterest business account. You will not be required to pass through any difficult process.
Pinterest is focused on educating their business account users on how to market themselves. They have made available tutorials that cover on how to "tea a story", "drive a traffic" and "build community".
How to Create Pinterest Business Account
How to Create Pinterest Business Account
Now that we have seen how important it is you have a Pinterest business account, let us see how we can create a Pinterest business account. There are two ways to create a Pinterest business account, if you have an existing personal Pinterest account, you can convert your account to a business account or you can create a new one. We shall to this one after another.
Set Up a New Account :
at this juncture, I will show you step by step guide on how to set up a new fresh account.
Go to Pinterest official business page.
On this page, you will be asked if you wish to start a new Pinterest account or convert your personal account to a business account. Click on " starting a new Business Account".
Enter your business information ( business name, address, email etc).
Enter your username the way you want it to display. Its advisable to use your business name as your username.
Upload your profile picture. Use your business logo as your profile picture.
Enter your website on the "URL" bar.
Select category. These are words that you want to be searched for. You be required to select at least 5 topics or category at a start then as time goes on you can add others.
Accept the terms and conditions.
The next step is to verify your website with Pinterest. This will help other users to see your full website URL on your profile and in search results. The verification process is simple in a way, however, if you are finding it difficult you can employ the service of your web person. To verify your website you have to go to the main page of your account and choose "Edit Profile". scroll down to the bottom and add your website address and click "verify". A pop-up with the verification instruction will be displayed, select "download". After you have downloaded the file, will be required to upload the HTML file provide by Pinterest to the root directory of your website server.  Then return to your Pinterest profile and click the button that says "click here to complete the process". You can also verify by adding a meta tag from Pinterest to your website. The essence of this is to verify that you are the owner and admin of the website. After you are done uploading the file or adding the meta tag, click on complete to verify the website.
Once your site is successful verified, and your website URL has turned into a hyperlink. Click on next or continue to finish your new account setup.
Congratulations you can now start pinning.
How to convert your personal Account to Business Account
As early mention, you can convert your personal profile to a business account. They are a certain reason why one should maintain your personal profile to creating a new one . for example if your personal account has a lot of followers, you may choose to retain the account so that you don't have to build up again. Here are steps you can take to convert your personal profile to a business account in Pinterest.
Go to the Pinterest business page.
Click on "convert your existing Account".
You will be required to update your details that are visible to other users. Also, you will enter your business type and address.
After providing the necessary details click on "convert".
After converting your account, you will be required to verify the website. You can take the steps mention early to verify your site.
Once you are done with verification, you can start pinning and create publicity for your new Pinterest business account.
Create a Pinterest Business Account
in this article, I will show you how to successfully create Pinterest business account There are two ways to create a Pinterest business account…