Here are some resume objective examples and writing tips you can follow when including a resume objective in your resume.
What is a Resume Objective?
A resume objective explains your career goals and can be as simple as stating your desired job title, or it can show where you've been as well as where you hope to go in your career. It is a statement of your goals for employment, usually listed at the top of your resume and is typically one or two sentences long.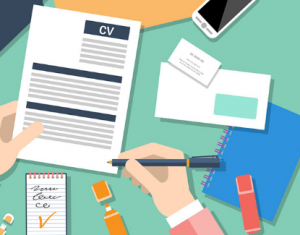 Even though some people think that resume objectives are no longer necessary,  note that a resume objective that focuses on your skills and abilities can actually enhance your resume by convincing employers that you know what you want to do and that you have the skills that are required for the job.
When to Use Resume Objective
Although some experts see resume objectives as being outdated, there are still times when a resume objective can be very useful. A resume objective can come in handy whenever you want to emphasize that you are ambitious, that you know what you want in a career, or that you have the skills needed for the specific job.
Another time where resume objective proves to be very useful is when you are changing careers.
A resume objective can better explain why you are qualified for the job, even when you do not have a lot of related experience.
Equate Your Objective to the Job
The most effective objective is one tailored to the job you are vying for. It states the kind of career you are looking for, as well as what skills and experiences you possess that make you ideal for that career. A resume objective might also include where you have been as well as where you want to go in your career.
On the whole, stating an objective is optional, even though it can help convince employers that you know what you want and are familiar with the industry.
How to Write a Strong Resume Objective
Customize the resume objective to suit the position you are vying for. This is because the more specific you are, the better chance you will have of being considered for the job you are interested in. It is advised, you write a new resume objective for each job you apply for.
When crafting a resume objective, it is important to focus on particular skills and experiences which are directly linked to the job. Another effective strategy to use is including keywords from the job listing in your resume objective. This will not only increase the chances of your resume getting picked up by a company's applicant tracking system, but it can also emphasize how your qualifications align with the job listing.
Career goals that are feasible within the company should be the only ones stated.
One downside of a resume objective is that it makes the applicant focus too much on what you want in your career, and not enough on how you will add value to the company. Thus, while your resume objective should include information on the career that you want, you should also explain why you are an ideal candidate for the job.
As brief as possible, try and include any information that highlights your experience, including your years in the industry, your particular skill set, as well as any other qualifications. You can also include examples of ways you can add value or even improve the company.
Other Options for Starting Your Resume
Summary Statement
Another alternative to using an objective on your resume is to use a resume profile also known as resume summary statement or statement of qualifications, which is a brief summary of your skills and experiences written for a specific job opening. A resume profile focuses directly on how you can benefit and add value to the company instead of your own career objectives.
Branding Statement
You can also add a resume branding statement to your resume as another option. This statement is shorter than a resume profile or objective – about 15 words – and highlights your key successes and skills.
Headline
Another option is a resume headline, also known as a resume title. This is even shorter than a resume branding statement because it is a phrase that explains your skills and work experience.
How to Include an Objective, Headline, or Statement on a Resume
One of these can be included in your resume. But whichever of these options you decide to do, place it towards the top of your resume, beneath your name and contact information.
Ensure you keep your information concise, and use keywords from the job listing in your statement. Even with a resume objective, profile, branding statement or headline, ensure your resume fits on one page when possible.
On the whole, be sure to write a new statement for each job you apply for, to ensure that the employer sees what makes you a good option for that specific job.