Do you know how to order on Jumia? Jumia Nigeria is one of the biggest e-commerce shopping Arena in Africa. It deals on more electronics, fashion, and many more. Do you want to order for the item and you don't know how? This is the right place that will get informed on how to order on Jumia.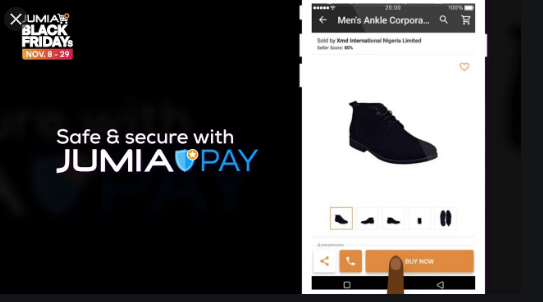 Thus this service also renders black Friday which most people don't know. It is a package set out for its customers to shop online at reduced the price. The items you get on Black Friday deals include laptops, Tv sets, toys, smartphones, fashion and lots more.
In case you have no idea what Jumia is, this will be able to channel your mind on what this platform is really up to. One thing about Jumia that has made it's Black Friday different is that they offer a discount on some of their products. According to 2020 Jumia black Friday, it was fixed throughout the month of November starting with 8th, 15th, 22nd, and 29th.
How to Make an Order on Jumia
The point is that, are you ok with the product that you are seeing or have you seen the product? Because making an order on Jumia is very easy. Once you are able to get their homepage which is about to tell how to locate that, you will see a lot of categories of items set up for sale.
Now on each of these categories, you see more items using the search button in search of what you want, which will align with the category. If you choose using this platform, follow the below steps to make an order on Jumia.
Navigate to the web page of the item of your choice.
Have a click on the "Buy Now".
Some parts of the top screen will appear green which is indicating that the item has been added to your cart.
If you wish to continue shopping you can add more to it or you proceed to order details.
Locate the cart icon at the top of the page and click on it.
Now in case you ordered for many items, this is where you will review it and add or remove items.
As a first-timer, you should consider creating an account with Jumia.
Add your address and click on "save and continue".
Move to the delivery method and select the method.
Before now you will be asked of your voucher number. If you already have an account with them you will understand better.
Now pick a station where you want to get your orders.
Click on Save and continue if you are done with choosing a station point.
Select the payment option and choose the option mode of delivery.
Once you are sure of the list of items, you can now confirm your order
All you do now is to wait for the order to get to your station point so that you can pick your items. You will be texted if your order is back.