Among other means of making payments, Digital payment is the fastest means of making payments. It is used in all rounds of business today. Making use of the digital payment system has become more secure as you don't carry money.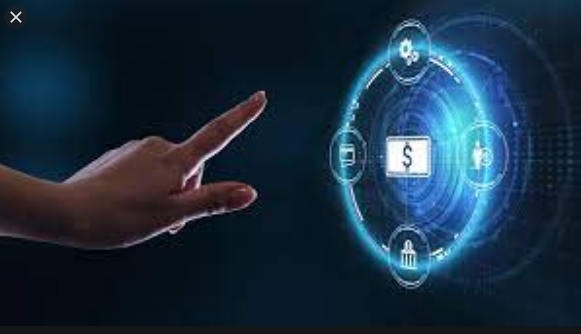 However, since businesses grow their business via digital marketing, why can't Digital payments improve the standard of your business? It is all a marketing strategy. You can rate business indirectly as they allow Digital payments.
Technology is the fastest thing that is happening in the now. It gets you convenient payment system. You can as well make sales and make money online without having direct contact with your customer.
Technology is the order of the day where both clients and business owners derive their market financially.
Digital Payment – Meaning
Digital payment is the means of making payments via digital gadgets. For this to work out, the payer and the payee must devise a means (Electronic) in order to interconnect transactions. Over here, hard cash is limited as it requires a payer to transfer money to the payee's account through internet banking application.
However, one must understand any digital payment method before considering using it. It is advisable because not every method can be used in every location or country.
Thus, let's look at some online trending payment methods one can use for your payments.
Mobile In-store Payments and Apps
In-store payment systems like the POS are now in use in many stores. It is now rampant. Aside from this, the mobile device is another method that is in use by so many. Currently, 56 percent of users make more than $4 billion purchases using their mobile phones.
Examples of in-store payment apps: some in-store payment apps such as PayPal beacon and Apple's iBeacon are rampantly in use, thereby placing users in a position to pay for purchases in the physical stores through the apps on their Smartphone.
Digital currencies such as Bitcoin are a means of making digital payments online. Over time, the digital currency will take over some payment methods. In addition, in as much as it is vital, it is not regulated by the government.
E-wallet and Mobile Payment apps
E-wallet works as a streamline of mobile payment apps. With mobile payment apps, users can transfer money and purchase goods. You can as well pay bills and other financial activities as well. Example of e-wallet includes Venmo, Google Wallet, and Apple Pay.
Benefits of Digital Payment
More security is guaranteed as it gives users a lower risk of the operation. This is a very preferable approach to some individuals who tend to achieve this very similar objective outlined. Hence more security is given in the digital payment than the cash payment.
Easy compilations of similar records are efficiently managed at a lower risk. Hence it gives the merchant and clients explicit access to the payment information with ease.
One of the prominent benefits of this is that it encourages easy accessibility and convenience of users to whatever they wish to retrieve at a very specific period of time.