DOWNLOADING FREE BOOKS. There are sites that offer DOWNLOADING FREE BOOKS online. You would only need to download them. Some of these offer free books on nearly any subject and these books can be read and shared too. Some of these sites include: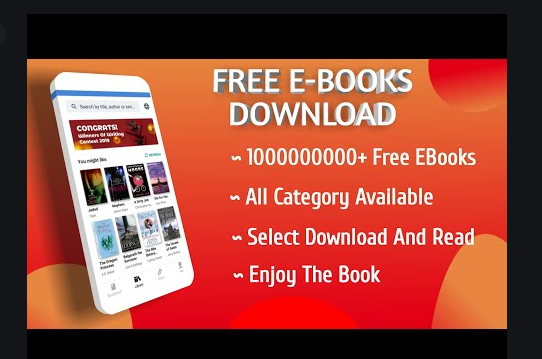 ManyBooks
Firstly, this is one of the best sites on the web for free books in a variety of download formats. It contains hundreds of titles in all of the genres and allows you to browse books by language. The collections include PDF, MOBI, HTML, RTF, EPUB, and more. Books can also be read online through the site's built-in book reader and a person can stay updated with new ManyBooks titles through their RSS feed. Some of the books however do cost money.
Free Computer Books
Secondly, FreeComputerBooks.com has books on every computer subject and programming language. The genres available include computer and programming language, data science, computer engineering, computer science, java, and networking and communications. These all contain free textbooks, extensive lecture notes, and more. The site however lacks various eBook formats.
Librivox
Thirdly, this is a great place to find free audiobooks. The audiobooks are available in multiple languages. The site has many volunteers who work to release a quality recordings of classic books. Librivox has a large connection of children's audiobooks. Many listed authors however have zero books available here.
Authorama
The site offers a good selection of high-quality, free books from a variety of authors, both classic and current. The books are organized alphabetically by the author's last name and they are in an easily readable format. The books are mostly featured in English and you can read the available ones right in the browser.
The site is simple to use and users do not need an account to read online. Since most of the books are in the English language, it lacks books in foreign languages except a few German ones.
Project Gutenberg
This is one of the oldest and largest places for free books on the web. It has over sixty thousand titles available in several varieties of formats. A vast majority of the books are released in the English Language.
Books here can be searched for using the author's name, title, language or subjects. You can also check out the top one hundred list to see what other people are downloading. Some of the books here however may not be free outside of the United States.
Read Print
Read Print is an online library of thousands of classic books. These include fiction, nonfiction, plays, poetry, and essays. The books are easy to search for and registration is not required to read the books. A person can write reviews of books read, add them to his or her favorites and also join online book clubs.
The site can however be slow and sometimes unresponsive.
Social Media: Facebook, Twitter, Wikipedia, LinkedIn, Pinterest