Get Credit Card Without SSN
Social Security number (SSN) is like your ticket to every financial and administrative endeavor to those living in the U.S. There are lots of administrative hurdles, and finding a way around them can look very tricky.
Notwithstanding though not having an SSN can limit your ability to get a credit card—and your ability to spend easily and taking advantage of other facilities, there is still a way out.
Be aware that you don't really need an SSN to get a credit card
The Good news is that many lenders always allows you to apply for a credit card using an Individual Taxpayer Identification Number (ITIN) or other documentation.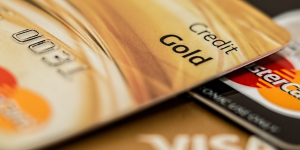 Possible Alternative to SSN
While SSN is the most crucial criteria to get yourself a credit card, there are several other alternatives which will serve just as good and they are;
ITIN | Get Credit Card Without SSN
ITIN becomes a good solution when you are not you do not have an SSN
The ITIN is a good tool that is designed to serves the non-resident and resident aliens, as well as their family members. They can use an ITIN for identification and reporting. To receive your ITIN, simply go ahead and apply with the IRS.
You can do this in several ways which include;
A mail
A walk-in IRS locations
Through IRS-authorized Acceptance Agents.
The process can take up to seven weeks so your best shot here is to apply as soon as you decide you need an ITIN.
Passport and other necessary documents
You may also be able to apply for a credit card using your passport and other documents needed for verification
Available Credit Cards to Get Without SSN
You can get a credit card from the largest issuers in the U.S. allow you to apply for a credit card without an SSN. You can also ask your local bank or credit union for guidance if you prefer to work with a smaller institution.
Chase – Online application with your ITIN.
Bank of America – You can apply in-person with a passport and visa. Your local banker will advise you on any requirements.
American Express – You can Apply online with an ITIN.
Citi – You can apply without an SSN.