Small business is corporations, partnerships, or sole proprietorships that are privately owned and have fewer employees. Most of these businesses have less annual revenue than the regular-sized business or corporation.
In measuring a small business, one of the widely used measures is the number of employees although other indices like annual revenues, shipments, sales, assets, or by annual gross or net revenue or net profits can also be used.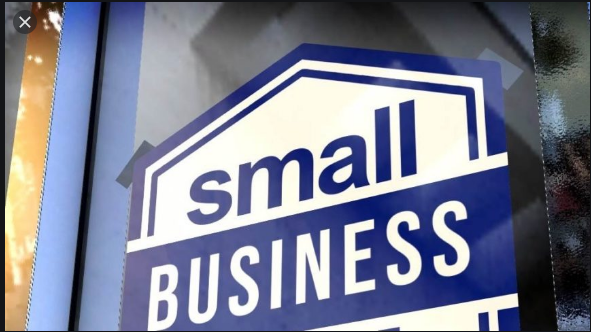 Examples of Small Businesses
Examples of small businesses in many countries include service or retail operations like convenience stores, small grocery stores, bakeries, guest houses, photographers, hairdressers, tradespeople – (carpenters, electricians), restaurants, small-scale manufacturing, and internet-related businesses like web design and computer programming.
Some professionals, also operate as small businesses, such as lawyers, accountants, dentists, and medical doctors, but note these professionals can also work for large organizations or companies.
Small businesses differ in size, revenues, and regulatory authorization, both within a country and from country to country.
Who are the Owners of Small Business?
Small business owners according to Census, are categorized thus:
Men own 51.3% of all small businesses
Women own 28.7%
3% are publicly owned
The remaining 17% were equally owned by men and women partnerships.
It has also been reported, that women are more likely to own service-based businesses, where men, on the other hand, own more product or technology-based ventures.
What Business is Categorized as a Small Business?
Apart from the number of employees, the SBA uses other factors to help determine if a company is a small business or not.
Is the headquarter of the company in the U.S.?
Is it operating primarily in the U.S.?
Does it operate as a for-profit venture?
Is it independently owned and operated (versus being owned by a parent corporation)?
Is it a minority player in its industry (versus holding a major market share)?
Importance of Small Business
If a business officially qualifies as a small business, it can help a company compete for government contracts if it wants to. The government have set aside contracting opportunities specifically for small businesses, which means an only small business can win it.
Small businesses have adaptability and flexibility, great customer service focus as well as creativity and innovation.
Small businesses most times focus on serving a local or regional geographic area and frequently have far less bureaucracy, which may actually be a good thing than bigger companies.
Advantages of Small Business
Most small businesses can be started at a low cost, and on a part-time basis, while the owner still keeps up with his/her work.
Small businesses provide a small income.
Works well with internet marketing, owing to its ability to easily serve specialized niches.
Small businesses can quickly respond to changing marketplace demand.
It has great customer service because small business owners tend most times to have close personal contact with their customers and clients than large corporations, as they see their customers in person each week.
A small business owner is his/her own boss and does not have to report to anyone which makes them independent. They can make their own decisions, take their own risks, and reap the rewards of their efforts.
They have the liberty of making their own decisions when necessary within the constraints imposed by economic and other environmental factors.
Small businesses can quickly adjust quicker to the changing conditions.
Many organizations in the United States offer help for the small business sector, like the Internal Revenue Service's Small Business and Self-Employment One-Stop Resource.
Disadvantages of Small Business
Because of their size, small businesses often face a variety of problems.
Most small businesses during start-ups tend to underprize their products up to a point where even at their maximum capacity. With this, it would be impossible to break even.
In some countries, some of the largest concerns of small business owners are insurance costs (like liability and health), rising energy costs, taxes, and tax compliance.
In some countries contracting fraud has been an ongoing issue for small businesses.
Larger businesses can influence many small businesses or sometimes determine their chances of success.