Guide to Understanding Credit Report Dispute
Your
Credit report
is necessary if you want to purchase a home, have credit cards, work programs, open services or other activities. Every month, Your lender and creditor send details of your account to at least one of the three major credit bureaus: Equifax, Experian, and TransUnion.
Since some businesses use your credit report when making decisions about your creditworthiness. There should be no errors like; incorrect late payment to account that does not belong to you, untrue reported bankruptcy as this can hurt your credit report.
Under Federal law, you have the right to be given a
correct credit report
. So, the credit bureau is to give you a correct, complete and verified credit report. Also, according to the provision in the Fair Credit Reporting Act, you can dispute errors for them to be removed from your credit report. Understanding Credit Report Dispute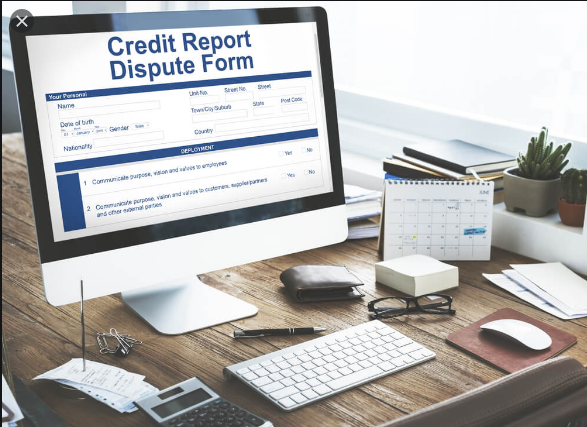 Often View your credit reports for Any errors
It is better to check a copy of your credit report and correct any errors. There are various ways to do this;
Via AnnualCreditReport.com and you can receive free annual credit reports from every bureau once in a year.
The following people can get a free credit report; those who have been disappointed because of their credit score,
Victims of identity theft,
Those who are unemployed and are planning on getting a job, or
Anyone that still receive welfare or government assistance. In some states, there are laws that permit you to have a free credit report every year plus other credit reports from other sources.
You can order for a credit report directly from the credit bureau for a fee of about $10 to $20. This depends on the credit bureau if you did not get a free credit report.
You also need to check all three of your credit report because they are may not be the same. This can be very difficult, but it helps you to work on a particular credit report monthly or quarterly.
Take time to go through your credit report whenever you have them and take note of the things you can add to your credit report dispute.
Note the errors in your credit report that you can dispute.
If you want to dispute anything, keep in mind that the credit bureau will only investigate and remove the elements that are permitted and needed to remove by the law.
You can dispute wrong, incomplete, exhausted or outdated, or that which you are convinced that it cannot be proved. Except for bankruptcy, every other unacceptable items are designed to appear for seven years in your credit report. but bankrupt is designed to last in your report last for 10 years. what a long time that is.
Also, you can dispute unacceptable entries older than seven years and the following items :
Payments are actually early but were reported late.
The account that does not belong to you.
Wrong credit limit/loan amount or account balance.
Wrong creditor
Incorrect account status, such as account status reported late when it is current.